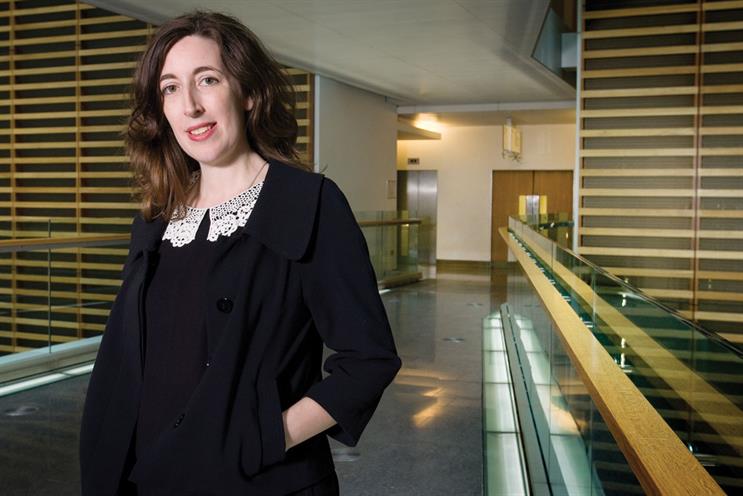 Sat in her office, surrounded by magazines and embroidered cushions, Jennifer Morgan looks pretty comfortable. As the editor of Style at Home, she has presided over that increasingly rare thing: a successful print launch. What began as a "small project locked in a cupboard" in 2011 quickly exceeded its targets. And the growth has continued. Over the past three years, the value-focused Style at Home has increased its circulation in every period.
"We knew what we were doing," Morgan explains. "We didn't have much money for focus groups or anything. But we were like: 'This is the gap, this is the magazine that is missing.' It was small budget, small team. We tapped into the peer-to-peer, social media revolution that was taking off around the same time."
While IPC Media's other home-interest magazines, such as Ideal Home, Homes & Gardens and Livingetc, cater to a more aspirational, high-end market, Style at Home is a practical title. Each issue has shopping pages full of items that cost under £30 alongside food recipes, tips and examples of how readers have done up their homes. A panel of "Stylists at Home" appear throughout the magazine, giving their views on the different features.
The Stylists at Home are key to the magazine's distinctive positioning. Morgan says they have "become a brand within a brand" and reflect the fact that "everyone is an interior stylist in their own home". Whereas in the more established home titles the journalists are the experts, Style at Home gives that honour to its readers. "I love being inspired by them," Morgan says. "If I can still learn from them – and I'm a jaded homes editor – then our readers can too."
Under the original plan, Style at Home was to publish three issues (February, March and April 2011) and then return in the autumn if things went well. But after the launch exceeded all expectations, the former IPC Media chief executive Sylvia Auton insisted it had a "proper launch" in May. Fast-forward three years and, last month, Style at Home burst through the 100,000 mark to record a print circulation of 106,406 copies, up 10.9 per cent year on year.
"Style at Home seems to have captured the spirit of the moment," Neil Ivey, the director of Procter & Gamble print AOR at MediaCom, says. "It launched in the right market with the right attributes and principles. We're all trying to save money at the moment and make sure we spend money wisely. It's just the right magazine and target audience for the P&G brands Fairy and Febreze – biggish names that everyone uses. In a market where others are declining, we applaud any magazine that is going up."
We're here to stay and we're growing, so it's time to look at us… Being a new brand, we're very open to ideas
Alongside major FMCG brands, Style at Home carries advertising from home retailers such as George at Asda and John Lewis. Still, its 132 pages are not swamped with ads. One of the reasons for this might be that it is still working towards its readership figure from the National Readership Survey. Despite that, Morgan thinks some advertisers have "missed a trick" by not betting on them so far. "We're here to stay and we're growing, so it's time to look at us," she implores.
Despite calling herself jaded, Morgan has obviously not lost her enthusiasm for the home-interest sector. She says it combines themes from her childhood: magazines were devoured as a treat; her mother, a home economics teacher, taught her needlework; and she learnt DIY from her father. She got her first job, at the Highbury House title Home, after answering a job ad in The Guardian in 1998 before joining Ideal Home in 2004.
Yvonne Ramsden, the publishing director of the home-interests group at IPC Media, is full of praise for Morgan and the eight-strong Style at Home editorial team. "Jen is a brilliant editor," Ramsden enthuses. "She is incredibly knowledgeable and practical, lives and breathes the brand and it's her baby. Every issue gets better and better."
Significantly, Morgan talks of Style at Home's multiplatform reach through Facebook, Pinterest and IPC Media's main portal, House to Home. She is also keen to push her "unique pool of readers" and how they can work with brands. In a recent issue, a reader won an opportunity to style a room through a competition with HomeSense, TK Maxx's sister store. "Being a new brand, we're very open to ideas," Morgan says.
While jazzing up your living room with a new cushion might not be everyone's priority, Style at Home has shown it appeals to many types of people. Morgan says her readers are first-time buyers, long-term renters or parents with grown-up children and empty rooms. After three years of consistent growth, Style at Home could be just what brands looking to give their media plans a refresh need.