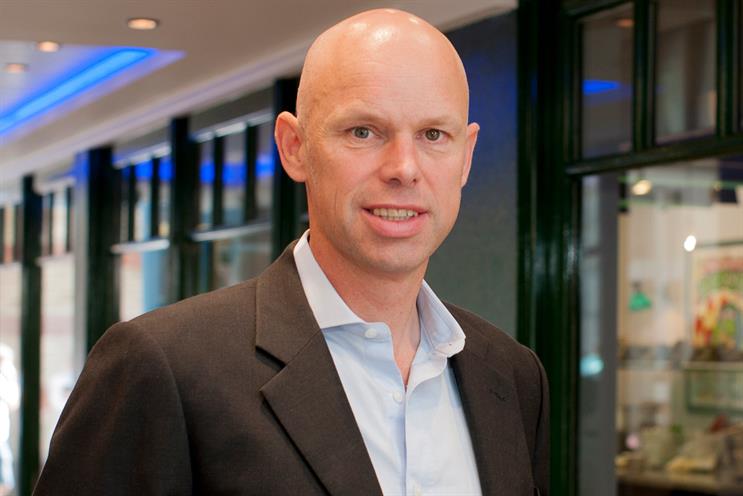 This summer's appointment of Andrew Morley as the chief executive of Clear Channel appears to confirm that out-of-home is moving ever closer to the mobile sector.
Morley, who made a name for himself as the vice-president of marketing at Moto-rola for seven years, has spent the past three working for Google. His arrival at Clear Channel's Golden Square came just weeks after Telefónica's Shaun Gregory took the helm at Exterion across town in Camden.
Neither has worked in outdoor before, but both wax lyrical about the digital opportunities they see unfolding. Of the £1 billion advertising revenues generated by the sector last year, 25 per cent are now related to new digital sites.
"When I look at the media landscape, I see outdoor as having huge opportunities," Morley says. "There's some macro-social dynamics – people are spending more time outdoors. And, in terms of consumer habits, you can see how people indoors might use mobile alongside TV; outdoors, the natural connection with mobile is with outdoor advertising."
Clear Channel has announced plans to add 75,000 QR codes to sites in areas that feature heavy footfall and long dwell-times in an initiative called Connect.
Universal Pictures used Clear Channel's shopping malls network this summer to promote the movie Despicable Me 2. Children and parents were given the opportunity to personalise the on-screen creative of the film character Gru's minions via their mobile phone.
"It's about interacting with audiences in a different way," Morley says. "People love it and clients love it, particularly in the entertainment space."
In his new role, Morley leads 700 people and takes charge of 60,000 sites. Yet, for all the talk of reinvention, critics will note that less than 10 per cent of the industry's sites are currently connected digital networks.
Clear Channel enjoyed a boost after British Airways' "magic of flying" campaign swept the boards at Cannes. The ads demonstrate how dynamic outdoor can be, with creative controlled by GPS technology on the bottom of planes.
It is the ideal showcase for the company's premium Storm operation. While Morley's claim that the phones have not stopped ringing since Cannes must be taken with a pinch of salt, it's a welcome boost to a part of the business that has yet to get into its stride.
The departure in July of Storm's managing director, Errol Baran, indicates that the flexible digital business within a business has failed to gain traction. Some suggest that the market is not yet big enough to sustain its premium rates. Morley calls it "early days", but insists: "We're happy with how the first year's gone and with the difference it's bringing to the market."
In terms of personal KPIs, it is surprising to hear that the new chief executive's focus is on the wider industry as much as Clear Channel. He talks of being an ambassador for a medium that he believes should be twice as big and command 20 per cent of media spend.
He says: "My role is not to compete with the outdoor competitors, it's to compete with the other media owners that have over their fair share.I want to grow the industry for everyone and, if we can keep our share [around 22 per cent], then I'm happy."
Morley comes across as an incredibly smart and amiable operator; he sits well with Clear Channel's reputation for housing a friendly and intelligent workforce, but is there a risk of being too nice?
Transport for London's 10 year contract for London's bus shelters, valued at more than £250 million, is now in play. The business has secured Clear Channel's dominance of the six-sheet market in the capital. Morley should expect a tough fight if he wants to retain it, but be assured it will be against hungry rival outdoor players, not other media owners.
The lowdown
Age 44
Lives Chorleywood, Hertfordshire
Family Wife, Vanessa,
and boys, Lewis (15) and James (13)
Motto Satisfaction in life arises in knowing you are where you belong