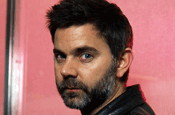 The agency will appoint two additional managing partners, one creative and one suit, to sit alongside Rebecca Morgan, the managing partner, planning, and Ian Courts, the managing partner, finance.

The four partners will work with the worldwide chairman, Tony Wright, and the worldwide chief executive, Steve Gatfield, who is set to leave the agency in April. Lowe is expected to announce his replacement imminently.

It has shortlisted a number of candidates for Morris' executive creative director role and for the newly created managing director position, and plans to make the two appointments over the next few weeks.

The agency has not had a senior suit since the former chief executive, Amanda Walsh, left in January 2007.

Since her departure, responsibility for running the agency has been split between Morris and Morgan.