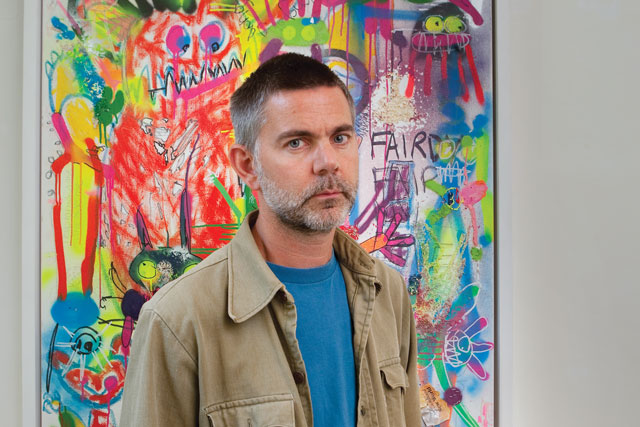 Ed Morris, the president of Creative Circle, describes his mission as trying to make the awards "grow up".
And while he claims, in his characteristically downbeat way, that he was initially not that interested in taking the role after the former president and Beattie McGuinness Bungay founder Trevor Beattie gifted it to him ("I took it as I was flattered," he explains, "then I went to the loo and thought 'oh shit - how do I back-pedal out of this?'"), Morris is quite zealous about how he intends to achieve his mission.
Perhaps it's not that surprising that, after the initial flush of flattery had died down, he was tempted to wriggle out of it. After all, many argue that Creative Circle has failed in recent years to be the force that it should have been.
"Cannes is the Champions League, D&AD the Premier League and Creative Circle, much like the Arrows, is the League Cup," one creative director argues. "It's not for me," another says.
Indeed, many agencies have not bothered to enter it in recent years as they say it lacks relevance and counts little towards their end-of-year awards tally compiled in The Gunn Report.
Hugh Todd, a creative director at JWT, thinks that it has lost some of its integrity: "It has a good pedigree but needed a kick up the arse. It had some downers as it had some strange judges over the years." He also believes that it lost some of its legitimacy as a showcase of the "best of British" when it introduced various levels of awards, rather than just Creative Circle itself. The lack of maturity that Morris identifies, then, is possibly one of the least of its problems.
Changing these perceptions of what is considered an unloved and unlovely awards ceremony by some (and a misunderstood one by others) seems to appeal to Morris' own position as a bit of a chippy outsider - or, cynics could say, a patron saint of lost causes.
He acknowledges that it has had problems, but hopes that stripping it back to its roots, while making it more accessible (he has spent a lot of time and resource creating a new website) and bringing a commitment to grassroots education to attract people from different backgrounds into the industry, will get agencies re-engaged with it.
Morris, also the creative partner at Rapier, certainly disputes that it is a lost cause. "Creative Circle was never at the top of the UK awards but it was the networks that kicked it down," he acknowledges. "It should be about the best of British, but is still relevant to the world. I think we have to champion craft. We are brilliant craftsmen."
He says that he has achieved some success with a record number of entries, and of a better quality and spread, and that his mission to turn Creative Circle into a business - albeit one with an altruistic purpose - is on track. "I'm trying to get Creative Circle to be digitalised, functioning as a business and educating people," Morris says.
As well as a revamped Creative Circle website, which he believes could act as a useful online resource for students, key among Morris' other developments is a large, glossy - and as yet unnamed - book that he hopes will be widely sold as a case study of brilliant creativity and an inspiration to others. And he aims to see the book distributed at Cannes.
Morris also wants to make it more radical to attract and inspire people from a variety of backgrounds into advertising. "If you look at the industry now, one of our issues is that we are now more white and middle class than ever."
Todd thinks that Morris has started to make some progress: "If you look at what they've done, it's more logical. The website looks a bit more lively and provocative - and it gets a debate going. It's also a good precursor to the bigger awards shows as it's the first chance in the year for creatives to win a bit of metal.
"It will hopefully be a marker. Ed's got integrity but is pretty fiery - he's a force for good. We should get behind it."
While the number of entries may be up to record levels, Morris' challenge now is to make it more relevant to the upcoming generation of creatives to whom it seems to mean little. He will also need to ensure that this consistency is maintained.
If he can achieve this during his two-year presidency, then Creative Circle might not just have grown up but may see its future, in the short term at least, assured.