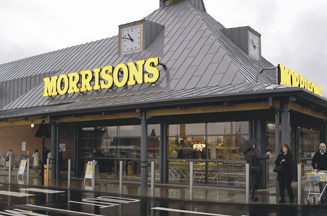 An Advertising Standards Authority (ASA) spokeswoman confirmed that Morrisons came to an informal agreement with the ASA two weeks ago not to show the ad again.
In the campaign, by Delaney Lund Knox Warren (DLKW), Lindsay is seen pushing a supermarket trolley through a river saying, 'Does it have to cost a fortune every time you want some fresh fish? I just want a decent choice from a sustainable source.'
In April, Morrisons was forced to pull an ad by the ASA after Co-op, Waitrose and Asda all complained about suggestions it was the only major supermarket to source and pack fruit and vegetables from British farms.