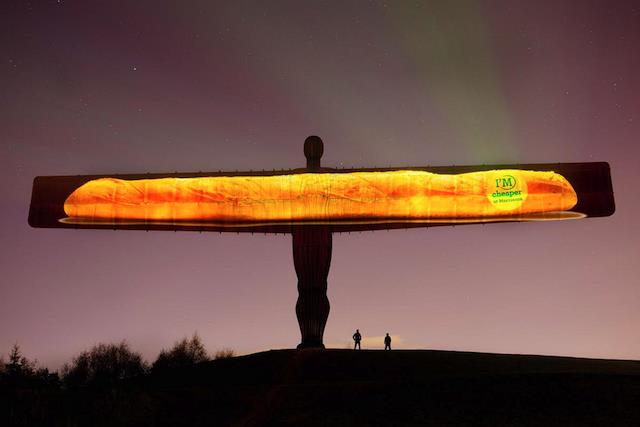 The projection of a baguette was beamed onto the statue over the bank holiday weekend as part of a wider campaign devised by Morrisons' agencies DLKW Lowe, MEC and Kinetic.
The projection came under fire from both Gormley, who was quoted in an article in The Guardian, and from the wider public.
A Morrisons spokesman said: "We're sorry if you thought we got carried away by shining a baguette on the Angel of the North and apologise unreservedly to those to whom we have caused offence.
"We were trying something different, which was meant to put a smile on people's faces, but clearly it wasn't to everybody's tastes. We're so proud of our northern roots and the last thing we want to do is offend anybody."