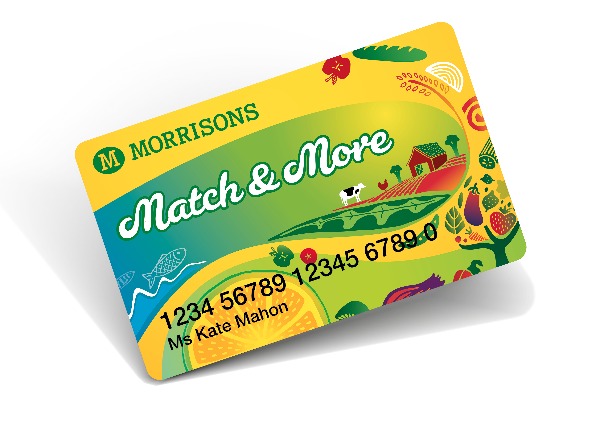 The loyalty card, called Match & More, will be the first supermarket loyalty card to price match against the discounters. The launch will be supported by a marketing campaign, expected to roll out at the end of the month, which will include national TV, digital, press and outdoor.
The card will work by price matching against branded and comparable own-brand items at competitors, and for every 1p that another supermarket is cheaper than Morrisons, will issue 10 points.
Once customers have accumulated 5,000 points a £5 loyalty voucher will be issued automatically for every 5,000 points accumulated.
It will be introduced to 11 stores tomorrow and will be rolled out across the entire Morrisons estate before the end of the year.
"Our intention is to have this out before the critical Christmas season starts," group marketing and customer director Nick Collard told Marketing, adding that the supermarket hadn't secured an exact date for the campaign roll out.
"This is going to be a totally cross-channel piece, including some really fantastic digital," he said. "We have got a really interesting story to tell here that sometimes you can't just get across in a 30-second TV ad."
He added while there would be a "distinct" marketing campaign from Match & More, it would also appear in its Christmas activity.
"Christmas is going to be an opportunity for us to talk about Morrisons' Christmas food but this year we'll also be able to add value reassurance into that. Match & More is going to be a fundamental part of that," he said.
Next year, he said, there would be "exciting developments" for Match & More, including deals with third parties where customers could turn their vouchers into spending towards holidays, for example.
Morrisons had previously said it would not introduce a loyalty card, before revealing in May it would trial one.
On a note on its website referring to why it does not have a loyalty card, it currently states: "At Morrisons we prefer to present our customers with immediate savings such as weekly promotional offers and value for money products".
However, Collard said, as with the wider sector, Morrisons and other supermarkets had not "done enough of a job" to tackle the discounters and that this was part of facing up to reality.
"I think we've got a real history of facing into some realities and not burying our head in the sand – who's the price bench mark?
"Sainsbury's benchmarks against Asda but everyone will tell you it's the discounters. So we're facing into that and that's why we believe this is really responding to what customers think than what's a convenient truth," he said.
"I think there's no doubt that the whole sector [didn't do] a good enough job [when the discounters came in] around demonstrating where we are [on price], some of that's reality and some of that's perception.
"What we're trying to do is address reality by bringing our prices down and we're also trying to address [price] perception and we think this is a really good way of being able to do both."
Morrisons has been lagging behind the other supermarkets on loyalty mechanics. However, CEO Dalton Phillips claimed that the supermarket would benefit from "last mover advantage".
"We believe we can offer something much stronger than anything currently on the market," he said, adding the card would "provide the ultimate guarantee about Morrisons' value-for-money".
"For our customers, the Match & More card could not be simpler. We have learned from other price match programmes so our customers will not collect lots of small vouchers or have to redeem them through a website when they get home from their shop."