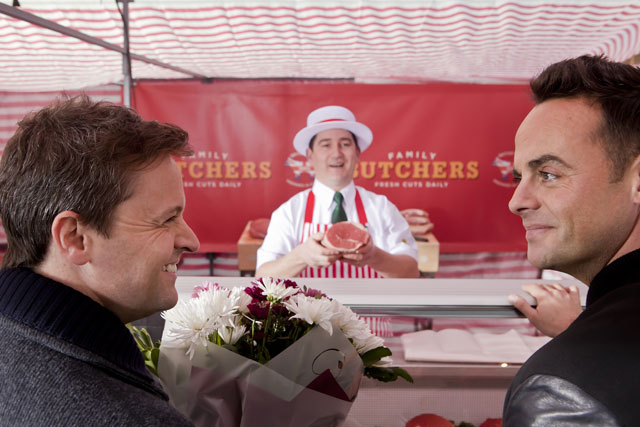 The campaign, which breaks tonight during' Coronation Street' on ITV, shows Morrisons employees from across the country become market traders on a cobbled street, as Ant and Dec explore the supermarket's various fresh produce lines, including fresh fish, beef, pies and flowers.
The 50-second ad, by DLKW Lowe, concludes with a voiceover saying, "Market freshness. Market prices. Only on Market Street at Morrisons."
Belinda Youngs, Morrisons corporate brand marketing director, said: "The advert demonstrates the pride we have in our Market Street prices, products and skilled friendly colleagues. Ant and Dec have helped us bring the Morrisons fresh market to life as a destination for fresh value."
Ant and Dec were introduced as the face of Morrisons marketing in February last year, with a TV ad showing the presenters interacting with Morrisons' specialist employees, such as fishmongers and butcher. The duo also appeared in the brand's all-singing-and dancing Christmas campaign.
Last month, it was revealed that online food operations director George Dymond has put in a request to leave Morrisons weeks after joining the company.