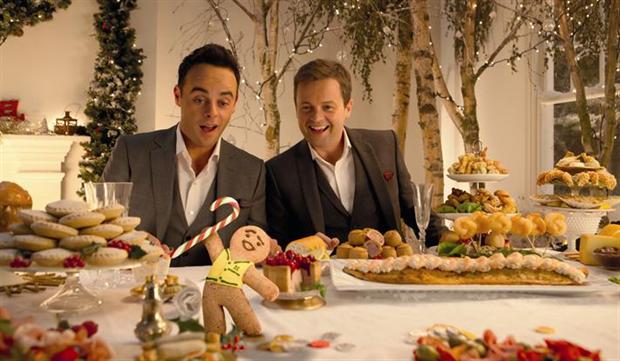 The ad will showcase what is unique about the number-four supermarket, such as its butcher's counter, which would prepare joints for Christmas in the way "you want it prepared", he added.
Speaking to Marketing after the IGD grocery convention, Phillips explained that price did not need to be the focus of the campaign as the launch of its loyalty card last week, backed by an investment of £300m in prices, had "neutralised" the issue.
"We're matching everybody's price so it's going to be about all the differentiation that you see at Morrisons and is unique to us," he said. "[Such as] the fact that our butchers will prepare your turkey the way you want it prepared or your roast pork or your roast lamb - and that's unusual."
However he wouldn't be drawn on whether its campaign frontmen, Ant and Dec, would feature in the festive ad: "I'd have to kill you if I told you."
Watch last year's Morrisons ad:
Phillips said he had a "really positive" response to the launch of Morrisons Match & More loyalty card.
"We're excited about it. It's a really groundbreaking opportunity for customers who don't have to worry about whether that basket could cost less somewhere else – it doesn't because we'll match any of the big retailers and the discounters," he said.
The retailer could compete successfully in the market because of the new "aggressive" pricing strategy, he said.
The loyalty card, which is being rolled out across all stores, is the first supermarket loyalty card to price match against the discounters. The launch will be supported by a national TV, digital, press and outdoor marketing campaign, expected to kick off at the end of the month.