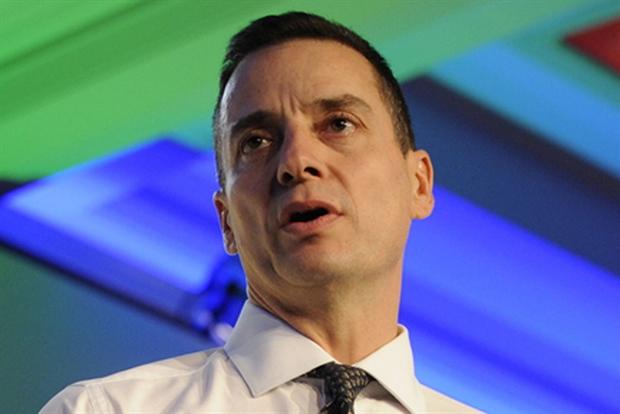 The headlines don't read well for Morrisons, Christmas has not delivered - 10 loss-making stores have been closed and after 5 years at the helm - CEO Dalton Philips will be leaving the business.
This is the latest in a series of top job shuffles across the whole sector, with signs of more to come in a turbulent time of restructuring amid a testing economic climate and rapidly changing shopper habits.
But where did it all go so wrong for Mr Philips? One poor Christmas doesn't seal your fate, but this isn't the only blow he has been dealt by a tough market during his tenure, so let's look at the facts and the legacy he leaves behind.
First off Christmas. Like-for-like sales dropped by 3.1% in the six weeks to 4 January, compared with falls of 0.3% at Tesco and 1.7% at Sainsbury's.
A different story at the discounter end of the market with Lidl reporting a 20% increase in sales in Christmas week and Poundstretcher boasting of the 'most successful Christmas ever' with a 10% sales jump.
Colourful legacy
Waitrose too grew 2.8% with a very strong online performance. A real echo of the times we are living in and changing in shopping habits, but Morrisons more than any of the other big four has always felt a little out of step with the market.
Traditionally VM Morrison had a focus on good quality low-priced food. Simple and straightforward – a hugely successful formula for ex-Chairman Ken Morrison, but a business way behind the times.
In his tenure at the helm, Mr Philips drove an agenda of change and modernisation and leaves a colourful legacy in his wake;
Online: The last of the big four to have an online offer. It is barely one year old and powered by delivery experts Ocado. A great offer but just too little too late – the world has moved on – Tesco were offering an online service 20 years ago
Loyalty Card: 'Match and More' launched as a 'game-changer' in October last year promising to match discounters Aldi and Lidl and refund the price differences, backed up with the famous £1bn pledge to lower prices. Again, great but late. Nearly 20 years after Tesco Clubcard hit the scene
Convenience stores: The launch of M Local – a convenience store offering with 103 stores (Tesco has over 1,600 Express sites). The right move but too few, too late
Modernisation: Morrisons is famed for being simple and traditional to the extent that pen and paper ordering systems were in use until recently. A dramatic internal modernisation and investment surely was the right move but has yet to pay off
The market has moved on
So in summary, it feels like Dalton Philips was a brave change agent who did all the right things to pull the business in step with the market, only to find that that market has moved on.
Competing with Tesco and the like and ticking all the boxes of convenience, online, loyalty card etc can in no way be seen as wrong. However, the telling moral of this tale is one of being clear of who your competitors are.
Lidl and Aldi are storming ahead right now – they offer none of the big grocer trademarks in terms of online and loyalty, but what they are offering is choice and everyday low process in a simple and old fashioned way. Stores are small, choice is not extensive and essentials are always there.
Times are tough, inflation is at an all-time low of 0.5%. Consumers are seeking value without the frills. Don't look to your competitors to set your strategy, but look to you consumers and what is important to them today and tomorrow as they are the ones you serve.
Back to Basics is the key message and looks like it is here to stay for some time
Read next