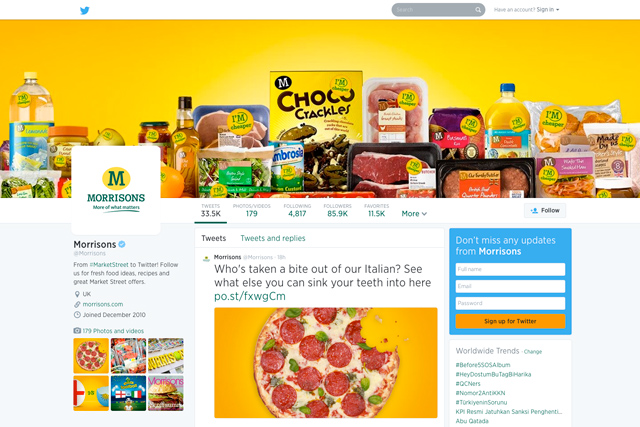 A failure to keep up with its rivals in the online retail space, plus pressure from the discounters, have left the supermarket in the doldrums.
In May, the retailer embarked on a radical relaunch as "Your new cheaper Morrisons". Even this got off to a rocky start, as its showpiece stunt, projecting a baguette onto the Angel of the North, was criticised and subsequently removed from its social presence.
Nonetheless, its efforts to engage through social are usually fun and informal, with games and competitions to keep its community entertained. While complaints do pop up on its social platforms on a regular basis, the battle-hardened supermarket deals with negative comments head-on.