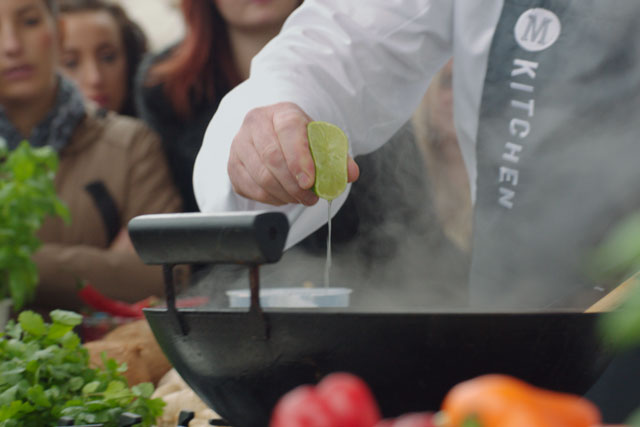 The TV activity will emphasises the "quality, taste and expertise" behind the own-label brand. It was filmed at the M Kitchen roadshow, where it shot the public sampling dishes from the range.
The campaign comes as Tesco prepares to extend its advertising for its revamped Finest range, which it describes as "primarily about ready meals".
Tesco has already kicked off the campaign with a sponsorship of ITV's 'Downton Abbey'. It will support the deal with a multi-media ad campaign by DLKW Lowe in mid-October.
Morrisons is overhauling the M Kitchen packaging to "bring to life the personality" of each cuisine and to introduce new subcategories that will make it easier for customers to navigate the range.
The supermarket has also launched the M Kitchen blog that gives customers a behind-the-scenes look at the kitchen that produces the products. The Bradford-based kitchen is home to a team of chefs including Neil Nugent, Morrisons executive chef of development.
The M Kitchen blog will be updated each week with tips, recipes and features including "The M Kitchen roadshow" and "Delicious steak sauces".