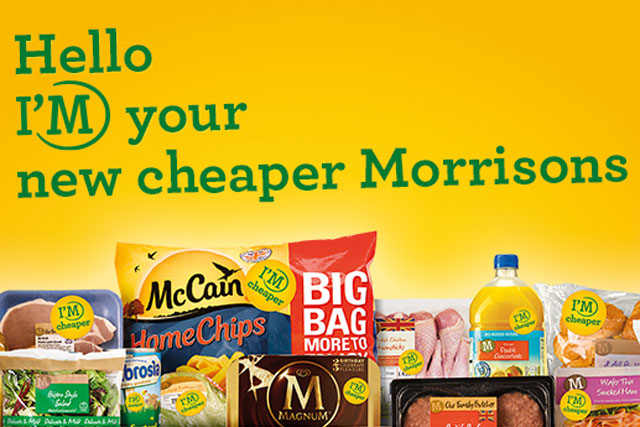 The brand positioning, "I'm you're new cheaper Morrisons", will feature the retailer cutting the cost of more than 1,200 items in-store and online.
A supporting campaign, created by DLKW Lowe aims to capture the UK's love of food through a series of everyday moments – the way a dog will plead for a piece of sausage, the way someone will pinch the best bit of food off of their partner's plate when they are out of the room; the reams of cling film that will get used to wrap kids' sandwiches.
Each ad shows an everyday food item that is now permanently cheaper at Morrisons, using a "Love 'em cheaper" strapline.
The supermarket is also launching a 'Pricecuts' page as part of its Morrisons.com site, designed to show how much cheaper its food is. It is powered by Mysupermarket.co.uk in order to provide a transparency model for consumers to be able to view the pricing history of an item.
Belinda Youngs, corporate brand marketing director of Morrisons, said: "This ambitious multi-channel marketing campaign clearly announces the significant price cuts we have made on over 1,200 prices that matter most to customer.
"It is the start of a clear brand positioning for Morrisons as a value-led grocer, committed to making good food cheaper".