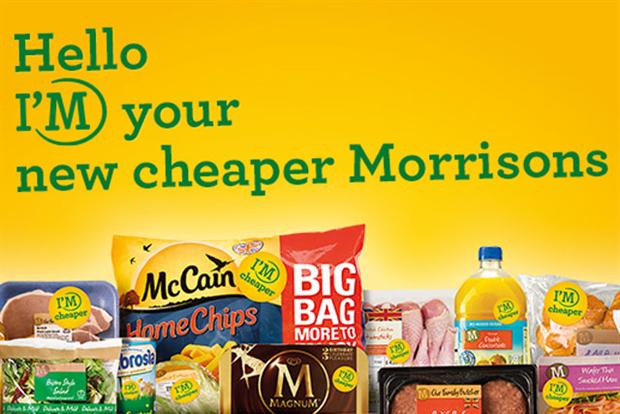 Total turnover for the six months to 3 August fell 4.9% to £8.5bn and pre-tax profits tumbled 51% from £371m to £181m. Like-for-like sales, excluding fuel and VAT, dropped 7.4%.
However, chief executive Dalton Phillips said the supermarket was "encouraged by the progress" made since implementing the start of a three-year turnaround plan six months ago.
In May, Morrisons launched "I'm Cheaper", a TV, print and outdoor marketing campaign designed to reposition the brand as a "value led" grocer and up its price credentials.
Phillips claimed there was an "enormous amount of change and modernisation" in progress throughout the business.
"We have cut prices with a big bang with our biggest ever marketing campaign. We have made Morrisons an easier place to shop... This is only a start but we are sure the signs of change are beginning to resonate with customers," he said.
As part of the turnaround, Morrisons also revealed it would launch a loyalty card "soon" after a successful trial.
Phil Dorrell, director of retail consultancy, Retail Remedy, said the results portrayed a "brutal reality" for Morrisons.
"My worry is that a strategy that revolves around price cutting is a dangerous one," said Dorrell.
"'I'm cheaper' screams out 'I'm desperate'. And the discounters Aldi and Lidl, who own this terrain, are closing in," he added.