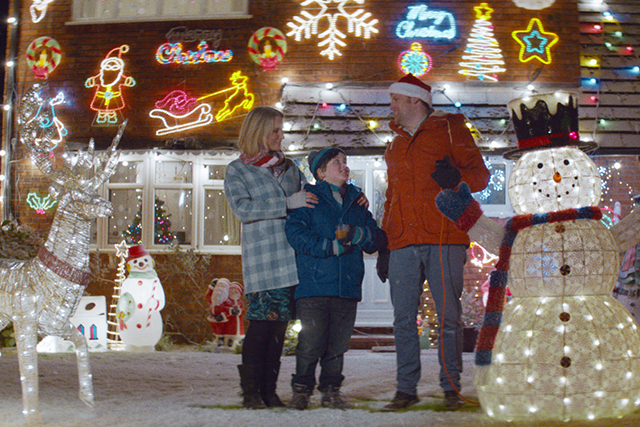 Speaking to Marketing, Hoban said the focus for Morrisons' marketing strategy was to ramp up its "unique" price, quality and value credentials, and communicate that it has "neutralised" on price.
The retailer will launch its Christmas campaign on Friday with an ad featuring Ant and Dec and has upped its 2014 marketing budget to create its "most integrated" Christmas campaign ever.
In March, Morrisons announced a three-year turnaround strategy and this year ramped up its marketing spend as it rolled out its "biggest ever "campaign in May with "I'm cheaper".
Last month it introduced Match & More, a loyalty card that matches the discounters on price in a bid to "neutralise" Aldi and Lidl on price.
Changing consumer dynamics
Hoban, who joined the company in July, said the turnaround was a "marketing led" transformation strategy aimed at refocusing the brand around price, fresh food and quality.
He said: "This year has been about understanding consumer needs, changing consumer dynamics and making sure we address that.
"What we've now got to do now is really establish what makes us better and distinct."
In the future, he said, the brand would continue to communicate the factors that made Morrisons a "compelling" option for consumers - with more butchers, bakers and fishmongers than "any other retailer".
He said: "I think there's an opportunity to make Morrisons famous for fresh products and specialist credentials.
"Christmas is the start of doing this – it absolutely brings value but it also brings together what makes us unique and distinct."
I would argue that our transformation strategy is marketing led
As part of the Christmas campaign, the retailer is sponsoring Capital FM's Jingle Bell Ball, ITV's Text Santa and has also brokered a partnership with boy band Union J.
The partnership with the band aims to tap into and reconnect with the supermarket's target audience of "mums and kids."
As part of the deal, Union J will record a special version of the song, "it's beginning to look a lot like Christmas", which features in the Morrisons Christmas ad campaign.
To drive engagement, the band will perform live versions in selected stores. 'Song booths' will also feature at stores and shopping centres, where customers will be encouraged to record their own voices. The activity will be promoted with a social media drive.
Competitive market
Hoban said: "We're not complacent about how competitive the market it, but we're confident we've put together a campaign that makes us unique in supermarket retailing."
The campaign, which includes TV, outdoor, press, radio and sponsorship, would be "comprehensive".
He said: "Christmas is important for every retailer, but this Christmas is arguably more important because we have introduced some big strategic initiatives and people will expect to see the impact of those.
"This is our most integrated campaign ever – and versus last year you will see us more on TV, you will see us more on outdoor, radio and press.
"We also have more digital activity this year. If it's not the biggest we've ever done, it's certainly the one of the biggest."
He said the business was on track to implement its turnaround strategy, though he acknowledged that changing consumer perceptions was a long term strategy. "Marketing takes time, changing consumer behaviour takes time."
Hoban, continued: "If consumer behaviour changes rapidly in your favour it can change rapidly against you too.
"The important thing is we've set expectations and we're delivering to that plan – a good performance at Christmas is essential to continuing that journey."
Watch next