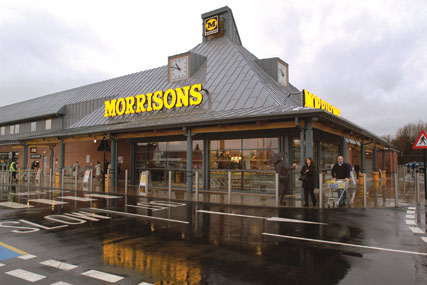 The kitchen, which is open in Great Marlborough Street until tomorrow (13 October), is serving dishes made by five top chefs, including Aldo Zilli.
Although no branding will say so, the meals are all recipes from Morrisons' new M Kitchen ready meals range, which officially launches with a TV ad during 'The X Factor' this weekend.
Dalton Philips, Morrisons chief executive, told Marketing that he wanted to win over opinion formers and "people interested in food", but not tell them until after the event that it was a Morrisons brand.
He said: "It is high risk, but we want to give it a go. We're confident in the products and so we're confident in what we willl see out there in social media. We'll let the opinion formers write about it as it's part of London Restaurant Week. It's incredibly risky, yes, but actually those are the people who consumers trust."
The M Kitchen brand includes a Bistro range, as well as sharing tapas-style and takeaway lines.
Philips said he believed that the trend for entertaining at home would increase by 10 to 20% next year as consumers continued to rein in their spending.
He added: "People can't afford to entertain outside, that's why we've had such a push to get this range out now. "It's all about entertaining with restaurant-quality food at home."