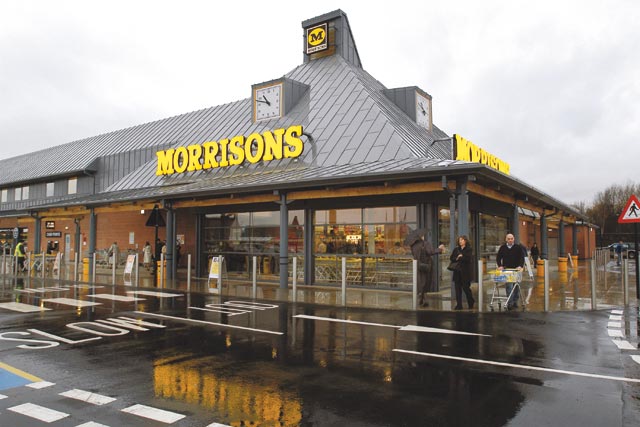 Davies is the fashion entrepreneur famed for launching Next, the George range at Asda and the Per Una collection at Marks & Spencer.
Davies has not been involved in supermarket retailing for 10 years, after he left Asda in 2000.
The Bradford-based supermarket is thought to be in advanced talks with Davies, and the range could be launched as early as this autumn, according to reports.
If the deal goes ahead, it would mean Davies competing directly with the Asda clothing line he launched 20 years ago.
The move into fashion is a central part of Morrison's chief executive Dalton Phillips' plan to expand the brand into new areas.
Davies launched Per Una at Marks & Spencer in 2001 and subsequently sold it to the retailer for £125m in 2004.
Davies' latest clothing business, GIVe, is slowly being phased out. The brand's name is a play on "George IV" as it was the designer's fourth range, launched in 2009.
Morrisons declined to comment.
Last month, Morrisons said it was looking for a digital agency to develop strategic marketing activity to help expand its ecommerce offering later this year.