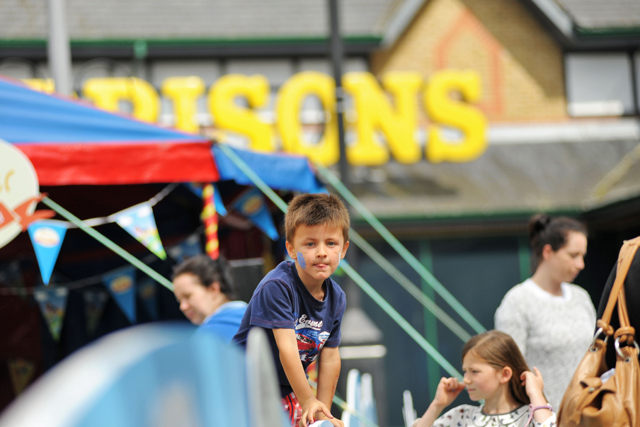 The brand is in talks with online supermarket Ocado about a possible licence agreement. However, it insisted its decision to launch an online grocery business is not "dependent" on reaching an agreement with Ocado.
Any deal would not involve Morrisons acquiring any stake in Ocado and would be "complementary" to Ocado's pre-existing partnership with Waitrose, according to Ocado.
Dalton Philips, chief executive at Morrisons, admitted the supermarket is a "late entrant" to the online food market and that its sales performance, announced this morning, was "not as good as it should have been".
Like-for-like sales were down 2.1% for the year ending 3 February, with profits before tax also dipping, from £947m to £879m year on year
Morrisons is hoping the launch of an online offering will help turn around declining sales by seizing a slice of the increasingly lucrative online food market, which IGD claims will almost double from its April 2012 value of £5.6bn, to £11.1bn in 2017.
However, Morrisons' slowness when it comes to launching an online offering has been slammed by a number of critics.
Phil Dorrell, director of retails consultants Retail Remedy, said: "What's perhaps hardest to understand is why it will now be 2014 before Morrisons has an online food operation?
"After two years of development, the current online offer remains poor, with only wine as a home purchase. In an online world, Morrisons isn't online, and that says it all. Its failure online reflects a real lack of leadership, decision making and above all, urgency."
Confirmation of the impending launch comes after Marketing revealed Morrisons had set up an in-house digital agency called M Digital to develop its online food site.
Philips claimed Morrisons would have a very strong online food proposition when it finally launches next year.
He explained: "We have long been a leader in fresh food and our craft skills and vertical integration really set us apart from the competition. Ensuring that these points of difference translate into our online food offer will be a priority."
Dorrell said a poor marketing strategy had also exacerbated Morrisons' problems because it "does not seem to be driving new custom […] it is losing more to the discounters than any other of the big four".
He said: "Morrisons is up against companies that have game-changed the customer conversation onto price and it's still not sure how to respond."
Follow @mattchapmanuk