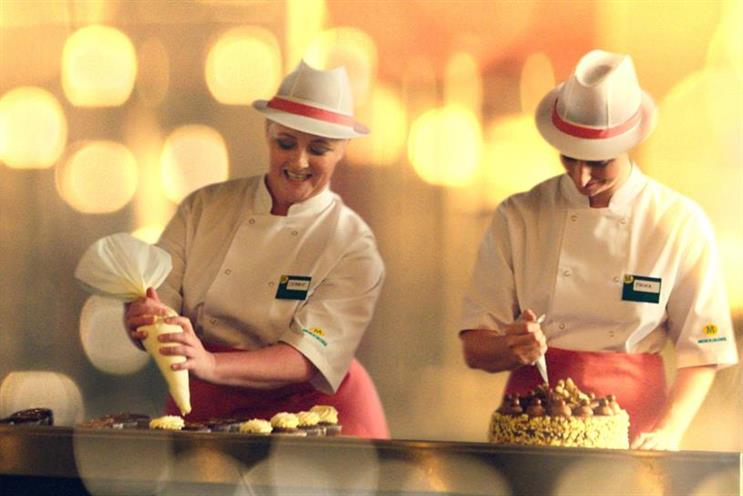 The supermarket's preliminary results published this morning said this its first year of growth for five years.

It added: "Investment in the shopping trip drove positive like-for-like sales and improved productivity, which we are now recycling into further improvements for customers.

"We also realised £393m of cost savings during the year, bringing the three-year total to £1.04bn, above our £1bn target.

"Our new automated ordering system was launched in the second half and is already saving time and money, and improving the customer shopping trip."

Turnover for the year increased 1.2% to £16.3bn from £16.1bn in the previous year.

David Potts, the chief executive, said: "Our full year of like-for-like sales and profit growth was powered by listening to customers, and shows what our hard-working team of food makers and shopkeepers can do.

"But, it's only one year. Our turnaround has just started, and we have more plans and important work ahead. If we keep improving the customer shopping trip, I am confident that Morrisons will continue to grow."

The supermarket closed several stores last year. It also moved its ad account to Publicis London from MullenLowe London.

Morrisons chairman Andrew Higginson told BBC Radio 4's Today that the "rounded offer" that the big four supermarkets have is better for customers. He also noted that challenger brands Aldi and Lidl are opening a lot of shops but "their like-for-like growth has slowed and we are doing better".

On inflation costs, he said that Morrisons does not plan to pass on a lot of the price rises to customers and will look "at other ways of mitigating it such as reduction of packing".

Alison Pike, a consultant at Retail Remedy, said of Morrisons: "With a strong set of results like this, we could expect an air of arrogance, but instead we have an air of confidence.
"Yes, there is work to do and yes, the sands can shift again, but Morrisons are firmly focussed on the customer and with that comes results."