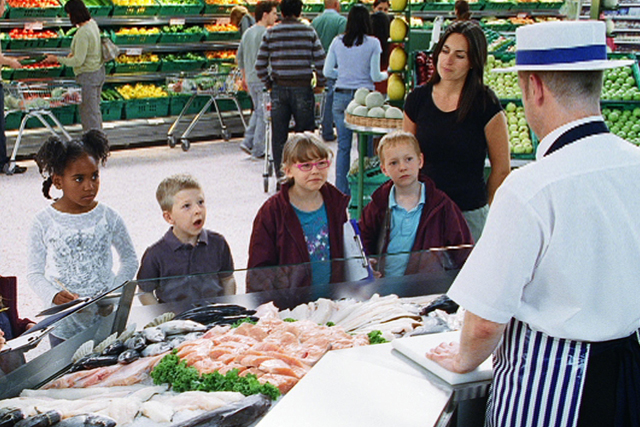 Morrisons outstrips fierce rivals Asda and Sainsbury's with 179,000 groupies, which SMG describes as "highly vocal shoppers" who recommend grocery stores to at least 25 friends and family members a month in conversation.
Sainsbury's and Asda both have over 30% fewer "brand advocates" than Morrisons, despite being bigger chains.
Waitrose has the highest proportion of grocery groupies in its overall customer base, with its proportion of groupies being 60% higher than Sainsbury's proportion and 70% higher than Asda's.
Tesco has the largest amount of groupies in real terms with 237,000 and performed consistently because 57% of the population shop there, as do 57% of the UK's 400,000 'grocery groupies'.
In comparison, 39% of the population shop at Asda, with just 31% of groupies choosing to shop there.
Paul Selby, product development director at SMG, said: "Waitrose fans sing the loudest, but, apart from Tesco, Morrisons have the most, with 43% of grocery groupies shopping at the store, compared to the 33% of all shoppers it gets through the door.
"This research unearths a hugely influential vocal minority in the UK, nearly half a million of them, who exert enormous power throughout their communities."
Value for money is the top area of interest for groupies and featured in 81% of advocates' conversations, while quality of products comes second, featuring in 66% of conversations.
Ethical and green issues are of least interest to those surveyed.
Groupies appear to be highly connected and active people in their personal communities, with nearly half belonging to local community groups, which is 20% higher than non-groupies.
Groupies also tended to be in their 30s and 40s, homeowners, well educated, female, and married with children.
SMG analysed shopper behaviour in 20,000 supermarket shoppers across the UK through May, using an online survey via its planning application Community Igniter.
Follow Matthew Chapman at @mattchapmanUK