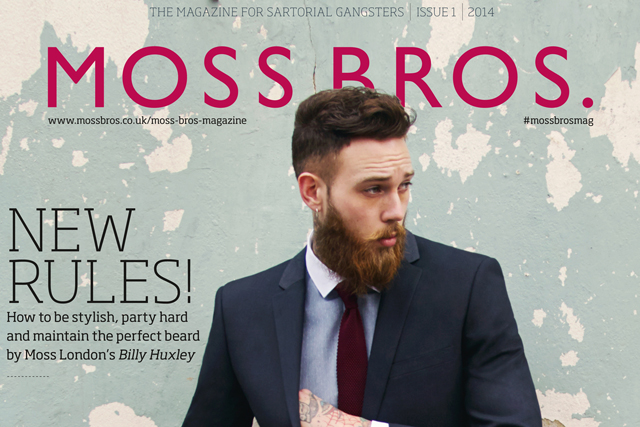 The self-titled, newspaper-style publication covers 16 pages and focuses predominantly on style. The first issue features tattooed model and face of Moss Bros Billy Huxley on the cover.
The magazine, which is created by Haymarket Network, is printed quarterly to chime with the new season, and is edited by ex-More editor Chantelle Horton.
Moss Bros' commercial and operations director, Jemma Bird, said: "Using content to convey the next chapter in the Moss Bros story was a clear way to support our in-store, above-the-line and broad digital activity.
"A branded magazine that can be taken away and absorbed at leisure is the perfect way to help our customers reappraise our offer."
Customers will receive the magazine for free with purchases from Moss Bros online or in-store.
Client: Moss Bros
Agency: Haymarket Network