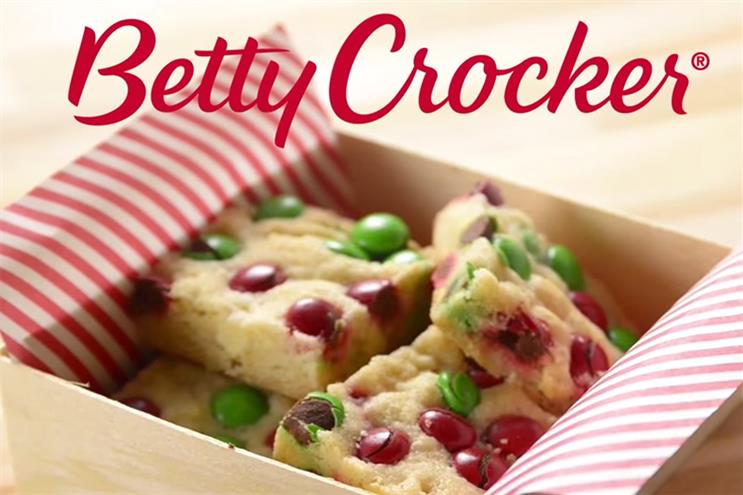 With Christmas fast approaching and all those holiday parties to plan, food is on everyone's radar. Or at least it seems that way based on Facebook's most-shared brand posts from last week. Betty Crocker and Pillsbury showed off festive recipes, Amazon announced its new grab-and-go grocery store and Kellogg's Pop-Tarts showed off new Dunkin' Donuts-inspired flavors.
Unmetric, a social-media intelligence firm, uses an analytics platform to track brands with the highest amount of engagement for posts.
Here are the brand posts that received the most shares on Facebook last week:
Betty Crocker
In a Facebook post that got 89,057 shares, Betty Crocker presented a "Tasty"-like hyperlapsed video on how to make Christmas-themed sugar cookie M&M bars. The post, which also generated 2.5 million views, 24,000 reactions and 1,600 comments, includes a link to an online recipe.
Pillsbury
With 17,295 shares, this Pillsbury Facebook post also takes inspiration from BuzzFeed's "Tasty." A hyperlapsed video shows the preparation of a Nutella raspberry crescent snowflake, just in time for the snowstorms that enveloped parts of the country this past week. The post, which also garnered 16,000 reactions and 1,000 comments, also links out to the recipe on Pillsbury.com.
Amazon
Last week, Amazon introduced its latest concept, Amazon Go, a grocery store that replaces check-out lines with an app that detects the items in a customer's cart. The 1:49 video describes how the new technology works in the store. This Facebook post received 67,322 shares and 4.2 million views, 51,000 reactions and 8,400 comments.
Kellogg's Pop-Tarts
While Breitbart is continuing its war on Kellogg's, the company's Pop-Tarts landed in one of the top spots for most shares on Facebook. In a post that received 17,830 shares, the breakfast brand announced its new chocolate mocha and vanilla latte Pop-Tarts. The brand partnered with Dunkin' Donuts for the new flavors. The post also got 31,000 reactions and 5,500 comments.
Victoria's Secret
Victoria's Secret had the most shares last week with 95,244 on this Facebook post. It teases a video of Lady Gaga performing her song "Million Reasons" at the 2016 Victoria's Secret Fashion Show. The 3:30 video shows Lady Gaga onstage as well as backstage with other Victoria's Secret "angels," singing together in pink satin robes. The post got 14 million views, 233,000 reactions and 7,800 comments.
Walt Disney World
To celebrate Walt Disney's birthday, the amusement park posted a video of a drawing of the Walt Disney and Mickey statue that sits in the middle of the park. Today Walt Disney would be 115-years-old. The post generated 37,390 shares, 1.3 million views, 94,000 reactions and 1,800 comments.