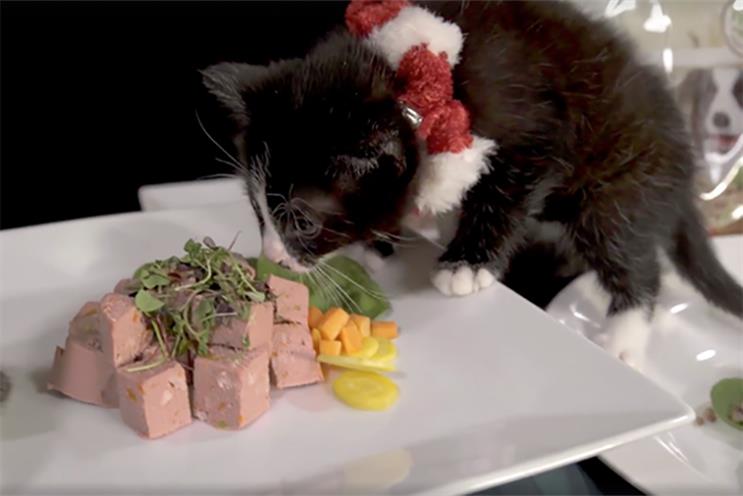 The brand posts that saw the most shares on Facebook last week had a theme in common—they all connect with mankind's love for animals. Freshpet throws a fest for shelter dogs, Betty Crocker shows how to make reindeer sugar cookies and Barkbox posts about dog influencer White Eyed Rowdy, who teaches children it's okay to be different.
Unmetric, a social-media intelligence firm, uses an analytics platform to track brands with the highest amount of engagement for posts.
Here are the brand posts that received the most shares on Facebook last week:
Freshpet
Dog food brand Freshpet topped the list this week with a post that saw 41,519 shares. For the holidays, the brand posted a video about a special event it hosted for shelter dogs and others that have been adopted from shelters. In the 2:25 video, 30 dogs are given a Freshpet feast and belly rubs, resulting in two million video views, 37,000 reactions and 2,000 comments. Helping drive that was the brand's promise to donate a meal to a pet in need for every share.
Betty Crocker
When it comes to Christmas, Betty Crocker is all about the cookies. In this partnered brand post with Target, Betty Crocker demonstrates how to make reindeer sugar cookies using upside-down gingerbread cookie cutters, candy eyes and some Hershey kisses. The brand also includes a link to the full recipe online. The post generated 40,717 shares and saw 2.2 million views, 29,000 reactions and 2,500 comments.
BarkBox
Barkbox, the monthly subscription company that sends packages of dog toys and supplies, often works with dog influencers. This post, which received 32,014 shares, showcases White Eyed Rowdy, a 14-year-old black Labrador Retriever with Vitiligo, a condition that causes patches of fur to lose their pigment. The video shows that Rowdy now works with kids suffering from Vitiligo to teach that it's okay to be different. The post also drew in nearly two million video views, 37,000 reactions and 3,400 comments. In the top comment, BarkBox writes that everyone should follow White Eyed Rowdy. The dog currently has over 32,000 followers on Instagram and works with other brands like the American Vitiligo Research Foundation and Rover.com.
PETA
In a post that got 25,755 shares, PETA uses a chilling animated video to get across its message that some companies use animals like rabbits to test out cosmetic products such as mascara. The final animated image of the 36-second video is of a bunny being attacked in a cage, which then dissolves into a real-life picture. For this video, PETA worked with artist Alba Paris, who creates and sells art about animal rights. The post also received six million video views, 31,000 reactions and 1,300 comments.
Live Nation
Live Nation, the live entertainment and ecommerce company, saw this post reach 15,469 shares on Facebook last week. In it, the brand announces Tom Petty and the Heartbreakers' 40th anniversary tour with a highlight reel of the band's past concerts. The post also generated more than one million video views, 56,000 reactions and 3,200 comments.