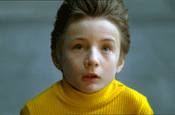 The agency will create a campaign to push the brand's new product lines and store concepts that will roll out across the UK in the autumn.
The pitch was led by Stuart Renshaw, Thorntons' head of brand, and Peter Wright, the marketing director. The account was put up for review after Shop, the previous incumbent, closed in April.
Thorntons' last major campaign ran in December. It featured a young boy trying to work out what Christmas gifts to buy his family and the moment of inspiration when he thought of Thorntons.
The endline was: "More thought goes into Thorntons."