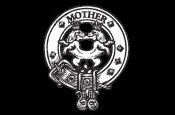 Harrison will work alongside Nik Studzinski, the creative head on the account, who joined the agency from Publicis in February.

The appointment completes the Boots management trio of Studzinski and the strategic head, Laurence Horner, who joined Mother from Wieden & Kennedy in July.

Harrison has run the DSG business at M&C since 2006, and managed clients such as Magnet, Vodafone and B&Q in his former role as the group account director at JWT.

His appointment is part of a wider initiative by Mother to attract more retail clients.

Stef Calcraft, a partner at Mother, said: "We want to create an opportunity where we can push retail to the fore with new thinking, and Mark is going to be a big part of that."

He added: "The role he is taking on is not a suit position.

"A suit doesn't usually orchestrate the whole integrated business. All those who are operationally accountable on Boots will report to him."