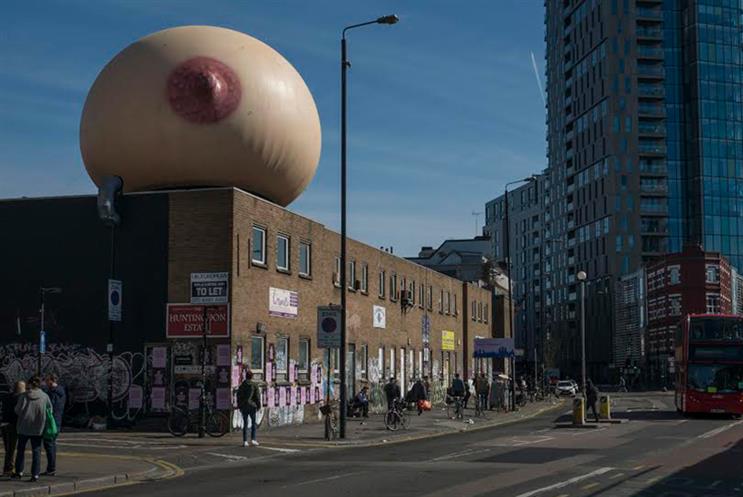 The indie agency inflated a giant balloon in the shape of a breast to adorn its Shoreditch roof on March 26.
Ana Balarin, a new mother and joint executive creative director alongside husband Hermeti, created the "Free the feed" concept.
A spokesman for the agency said: "Across the UK thousands of mothers feel watched and judged when feeding in public, be it from a bottle or from a breast.

"This is a celebration of every woman's right to decide how and where they feed their children without feeling guilty or embarrassed about their parenting choices."