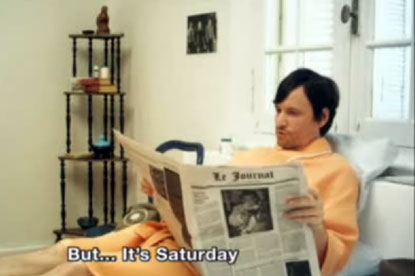 The three films explore the idea that 8 Mile, Die Hard and 24 could all have been based on forgotten French cinema classics.

Andreas Hilger, the marketing director of InBev UK and Ireland, said: "The strong cinematic look will appeal to film buffs who know their cinematic history, as well as to the wider public, and will not disappoint those who have come to expect something very special from Stella Artois."

Dial Hard follows smooth detective Jean MeQlain on the trail of a mysterious woman, toying with him via various phone booths around the Riviera.

Vingt-Quatre Heures tells the tale of Jacques Bauder, a man with 24 hours to save the world... but being French, he thinks he only needs two, including a break for lunch.

The final film, 8 Kilométres, tells the story of a young beat poet, Lapin (Rabbit), battling nerves and other freestyle poets in a bohemian café at Monte Carlo.