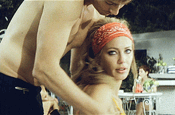 The agency was informed of Stella's parent Inbev's decision this afternoon, putting an end to a three-month pitch process, which began when Lowe resigned the account in August.

Sources close to the pitch suggest it was a closely fought contest with both Mother and Publicis' pitch work going through an extensive global research phase over the past three weeks.

A spokeswoman for InBev said: The work done by Mother on the 4% launching campaign and on the pitch convinced us of their great creative capability and their ability to help us grown Stella Artois globally.

Mother will now take on the global advertising for the beer brand, producing a campaign that will run in 2009 across its global markets.

Lowe's decision to resign the account was prompted in part by Inbev's decision to appoint Mother to the advertising business for the launch of a 4 per cent Stella Artois variant, which it secured in July.

Mother recently produced its first ad for the 4 per cent variant, based around the French Riviera, which carries the strapline "La Nouvelle Smooth".