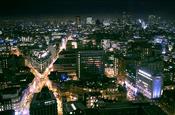 The agency beat Miles Calcraft Briginshaw Duffy and DDB London to win the brief and will now create a national consumer campaign to raise awareness about the non-profit organisation as a place to go for free advice on how to reduce carbon dioxide emissions at home.

Jon McGowan, Head of Consumer Marketing at the Energy Saving Trust said "We are delighted to work with Mother, they demonstrated a clear understanding of our business and the challenges we face.

"Their reputation for delivering results is unprecedented and we believe with their creative ideas we will be on target to achieve our goal".

The three-year campaign, which will launch in May, will target the over-25s and aim to increase traffic to the organisation's website and call centre.

The incumbent Mustoes, which won the account in 2005 from Rainey Kelly Campbell Roalfe/Y&R, declined to repitch when the Energy Saving Trust called a review in October.

The Energy Saving Trust was set up to address the damaging effects of climate change by promoting the efficient use of energy to both consumers and the private sector.

Although impartial, it is funded by government and the private sector.