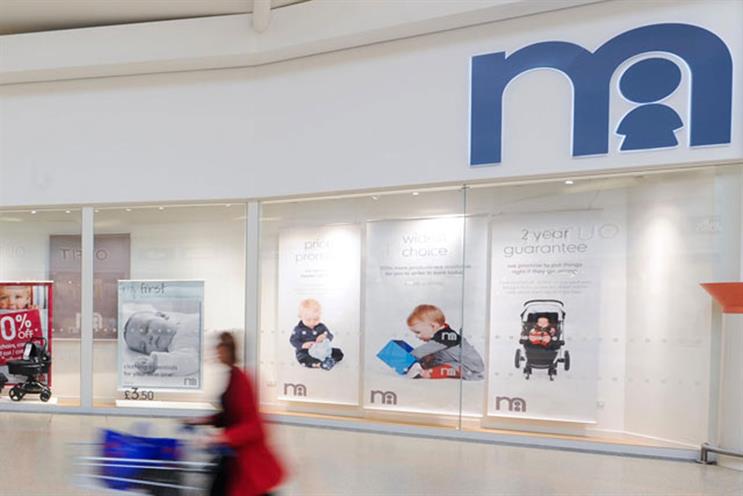 The agency landed the business following a final head-to-head pitch against Bartle Bogle Hegarty. Joint had been knocked out of the process at an earlier stage.

Sources familiar with the pitch process said that Havas will work on a brief that covers advertising, retail activity, CRM and design.

The review process was co-ordinated by Oystercatchers and followed the recent appointment of Jude Bridge, the global brand and marketing director.
Mothercare is not currently a significant spender on above-the-line advertising, but is looking to support its brand following an announcement in November last year that a turnaround plan was working.

Agencies including BBH and St Luke's have previously worked on the Mothercare brand. However, it did not retain an ad agency immediately ahead of the pitch.

A statement from Mothercare said: "Mothercare has appointed Havas Worldwide London as its strategic communications agency working on a number of creative and strategic projects."
Russ Lidstone, Havas Worldwide London's chief executive, said: "We're very proud to be selected to work with Mothercare, one of the UK's most cherished and pre-eminent brands."