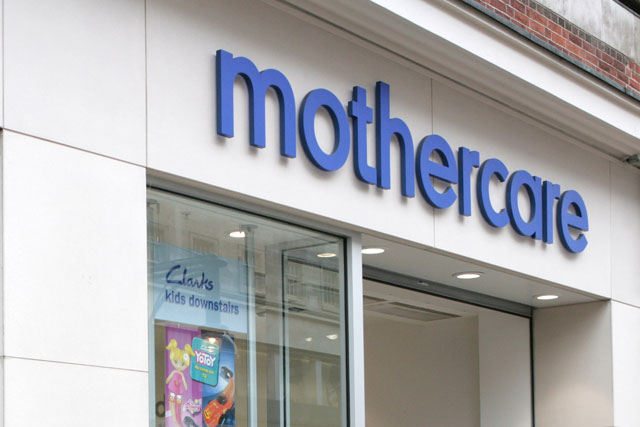 Mothercare will reduce its estate to 200 stores by March 2015, by closing 36 Mothercare stores and 75 Early Learning Centre stores as it seeks to put greater emphasis on its online offering.
News comes as the retailer revealed in a fourth-quarter trading update that full-year, like-for-like sales were down 6.2% in the UK, while sales from its Direct in Home e-commerce operation dipped 3.4%.
The reduction in stores will leave Mothercare with 95 out-of-town stores and 105 key high-street stores.
Mothercare estimates that on an annualised basis, the store reduction programme will improve UK profits by around £13m by March 2015.
The group hopes to transform the struggling brands over the next three years through transforming its multichannel offering with a new website, cutting costs, closing non-profitable stores and accelerating international expansion.
Mothercare currently outsources its website operations to Amazon but is to bring them in-house while keeping fulfilment outsourced to Prolog.
The new strategy will be outlined in more detail by incoming chief executive Simon Calver on 24 May.
Mothercare appointed Calver, former chief executive of online film service LoveFilm, to fill the vacancy created by the departure of incumbent Ben Gordon in November.
Alan Parker, executive chairman at Mothercare, said: "Today (12 April) we have announced the framework of our decisive three-year strategy to restore the UK business back to profit and strengthen our foundations for growth.
"This will see us operate a lean, more competitive business, focused on the existing profitable stores in a smaller UK portfolio, combined with a state-of-the-art online platform.
"Simon Calver brings with him invaluable business change skills, plus e-commerce and international brand expertise. Simon will take whatever action is necessary to deliver the strategy and, as such, will present his detailed plans in May."
Follow Matthew Chapman at @mattchapmanUK