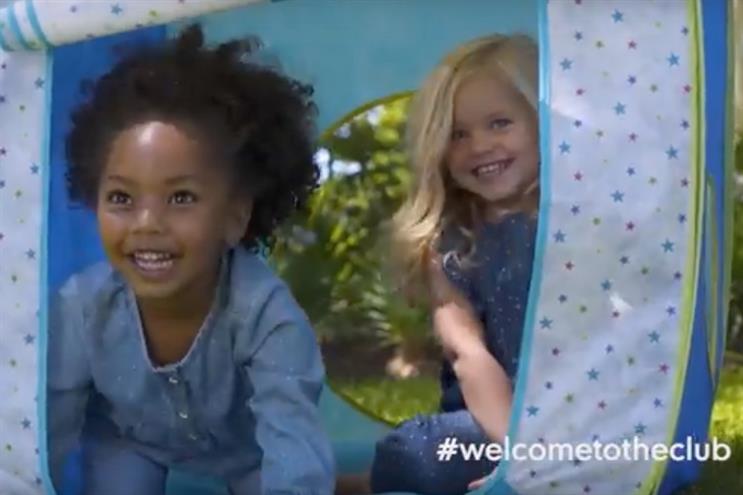 David Wood, the recently-appointed chief executive and former Tesco chief marketing officer, is running the pitch, according to a source familiar with the review. Wood was appointed chief executive in April, replacing Mark Newton-Jones, and joined from the US grocer Kmart, where he was group president.
A pitch is taking place in the next two weeks, the source added.
Mothercare last worked with St Luke's on a project basis but does not have a retained agency at present. St Luke's was hired by the agency in 2015 for brand repositioning consultancy, as well as an above-the-line campaign called "Welcome to the club" (above) that launched last November in a bid to introduce the brand to a new generation of mothers.
Having been a historical favourite for mothers, the brand has faced major challenges with its identity in recent years, with some shoppers describing Mothercare as old-fashioned and "fuddy-duddy".
The company is cutting 900 jobs and has put its Childrens World subsidiary into administration amid fierce competition in the UK retail sector. The Mothercare brand itself is closing 60 of its 137 stores through a company voluntary arrangement, which allows firms to shut loss-making shops and secure rental discounts.
Mothercare would not comment on this story.