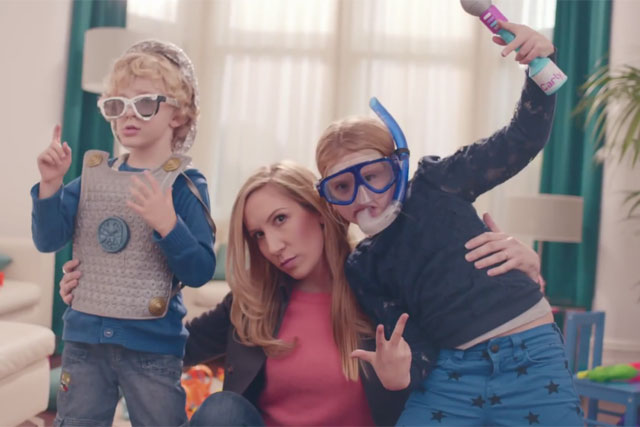 Visible Measures has used its 'True Reach' measurement to determine the popularity of the ads, which combines the total viewership of videos related to a campaign, encompassing the original content uploaded by a brand and other copies and derivative content uploaded by audiences.
1. Fiat – 'The Motherhood'
This ad sends a word to all the mothers out there: "This one goes out to you... [This is] dedicated to all those women who have to be all things to all people and live it large on a daily basis".
True reach: 4,853,594
2. Ikea – 'One Room Paradise'
This is the story of how a doll and her son make the most of their small space using Ikea furniture, set to a cover of an old Aretha Franklin track.
True reach: 2,169,913
3. Irn-Bru – 'Mum'
In this reimagining of how 'Irn-Bru gets you through', the ad is centred on one boy's fight to deal with his friends staring at his mother's breasts.
True reach: 1,709,583
4. British Airways – 'A ticket to visit mum'
This moving ad is centred on Ratnesh, a young man from India, who is reunited with his mum after leaving Mumbai at the age of 17.
True reach: 1,684,479
5. L'Oreal Paris – Winter coat
Part of the #likemumandproud campaign, this ad shows Tess Daly talking about how she now tries to get her daughters to wear the same warm winter coat that her mother did her – though she never liked it at the time.
True reach: 889,284
6. Halfords – 'That's helpful'
Remember the one where the mum sets a crocodile loose in the house to get the family in the car faster? Yep.
True reach: 792,508
7. The Body Shop – '#Dearmum'
This ad shows the various ways a daughter has celebrated Mother's Day in the past, which has inadvertently caused some issues by drawing on the walls in lipstick or covering the kitchen in flour. This time however, she knows how to get it right.
True reach: 343,427
8. Renault – 'The times have changed'
Think your tattoo is shocking? Wait until you see your mum's.
True reach: 307,075
9. ASDA – 'Behind every great Christmas'
It may have drawn a host of complaints from consumers, but the Asda Christmas ad from 2012 was certainly popular for some.
True reach: 290,704
10. Hyundai – 'It's all about the kids'
Well, the car is not really for the kids, is it?
True reach: 256,543