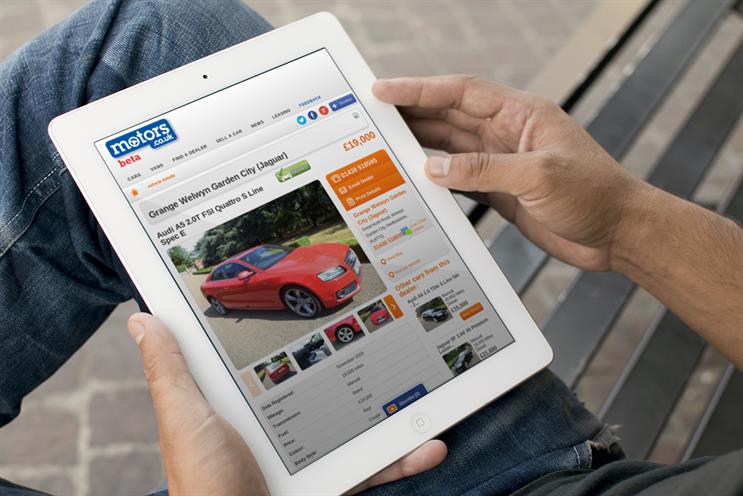 The agencies will work with Motors.co.uk's incumbent PR agency, Diffusion, to create a national TV campaign. The company, which is owned by car auction group Manheim, is looking to raise its profile in the car-buying market in a bid to match rivals like Auto Trader.
Motors.co.uk ran the pitch itself - although Creativebrief was also invovled in shortlising agencies - but would not comment on the other agencies involved.
Most recently, A&N Media, part of the site's former owner Daily Mail & General Trust, developed Motors.co.uk's creative work and its planning and buying account was held by Principles Media.
Campaign first reported news of Motors.co.uk's pitch in July. The brand had previously worked with VCCP to develop an ad campaign, but the project was pulled when the Motors.co.uk failed to secure a budget.
Motors.co.uk said it is investing several million in its marketing campaign, which comes after the brand revamped its website in September.
Andy Coulthurst, the managing director at Motors.co.uk, said: "We recognised that we needed to take an integrated approach to our communication strategy to make the biggest impact.
"Brave impressed with their ideas and energy for building consumer engagement around our brand, plus MNC's reputation has been built on delivering strong results for digital brands such as Confused.com, Trivago and Wowcher."