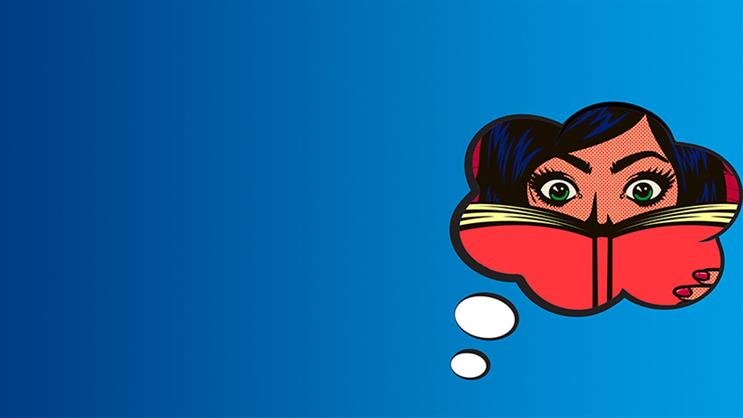 Samara Bay was on a short break from coaching Gal Gadot, the star of the Wonder Woman movies, when she took a call from Move On. The organisation is dedicated to empowering the silenced and marginalised. It wanted to know if Bay would consider coaching women political candidates, pro bono, helping them find their voices in time for the US mid-term elections. Bay jumped at the chance.
"Working with those women was a life-changing experience," explained Bay, speaking in the latest episode of the Zone Book Club, run in partnership with Campaign and Penguin Business. "Those women whom I coached, that small amount of time I spent with them was enough to shift them out of a defensive mode — worrying when they stepped into the public eye about making sure people didn't laugh at them or things that, while understandable, kept them small — to helping them find their voices."
The experience inspired Bay to write her new book, Permission To Speak. The book is a guide to helping people who aren't trained in public speaking to stand up, speak out, be heard and be powerful. "It's about changing what power sounds like," said Bay.
Bay caught up with Campaign's Hannah Holt to talk about the book and about her mission to help us all find our voices.

Don't waste time worrying, trust yourself to speak authentically
One of the first things Bay tackled was the tendency of many people who aren't used to public speaking to speak defensively. They start from a positioning of worrying that they will make mistakes and that their audience will laugh at them — then this prevents them from being natural or persuasive, from making the biggest possible impact with their words.
But Bay is also critical of many of the common tips people are given to overcome these disadvantages. "Keep the pitch of your voice low, don't include any emotional content in your speech or you'll sound unhinged, and then, in between the lines, is stuff that's not said but that we all feel, such as to use as generic an accent as possible.
"I'm not here to say 'don't' do these things'," explained Bay. "We all have to get by. And in the real world, sometimes we need a quick fix." But if we rely on these old tricks alone, she says, they trap us in the fear-based approach to public speaking. 

Take a speaking tip from Hollywood
So what's the alternative? It is, Bay said, to have the courage to be both vulnerable and genuine. "When we watch an actor play a role, it's when they finally open up their heart that we, the audience, fall in love with them," she explained. "And in real-life, when we share public-speaking clips, it's for the exact same reason: the most-shared clips are of someone making themselves vulnerable and showing rather than concealing."
And this is what we should do when we speak in public. Whether it's justifying a pay rise to our boss or making a campaign speech for a cause we care about, we need to have the confidence to speak authentically, in our own voices — both literally and figuratively. 
"The kind of speaking that goes viral includes people who are ready to show that they are fiery and angry or people who are gentle and soft but who still come across as powerful. These are all just invitations to start to think whether I have too many voice biases and am accidentally shutting out the kind of voices I'd like to hear more of."

3 tips to improve your public speaking
Read Permission to Speak — While Bay knowingly admits to the self-promotion, she also acknowledges its usefulness. "I wouldn't have written[it] if I didn't think it contains valuable advice."
Prime yourself — "How we prepare for public speaking can make a big difference. Don't indulge negativity. Remember a time someone you respect has said something really positive to you."
Know your audience — "Even if you're asking for a pay rise, don't think "me", think "audience". They don't want to lose you to another employer, right?" 
Watch the The Book Club with Samara Bay on demand here.
Order your copy of Permission To Speak here.