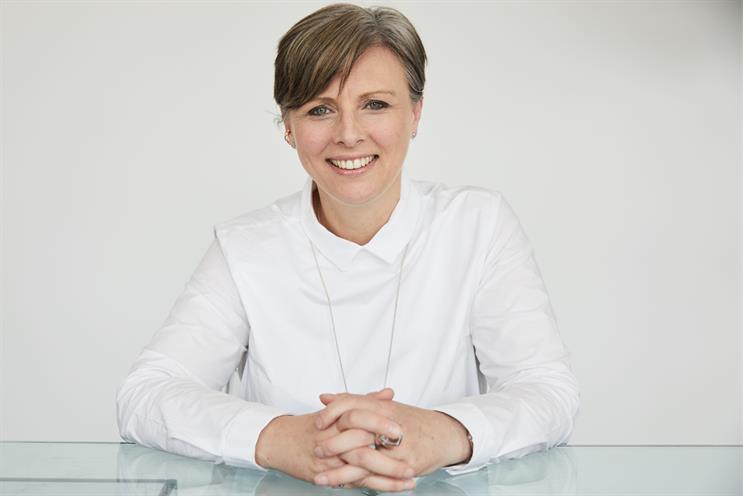 Duan Evans, international creative director for AKQA, has resigned from the agency after he was suspended for disciplinary reasons. Evans has been with AKQA for 17 years and was appointed to his current role in 2014. An AKQA spokeswoman said: "Duan Evans resigned with immediate effect from AKQA during a disciplinary process and while he was suspended from the business". She declined to comment on the reasons behind Evans' suspension.
UN Women National Committee UK has co-opted Tracey Follows (pictured, above) to its board as a new trustee. The formal ratification of the appointment, which has an initial term of three years, will be proposed at the AGM in 2018. The UK National Committee of UN Women is the UK representative, voice and champion of UN Women in UK. It supports the work of UN Women globally in its mission for gender equality and the empowerment of women through advocacy, awareness raising and fundraising.
Cannes Lions-winning creative team Danielle Outhwaite-Noel and Thom Whitaker have left Grey London to return to their former agency Mother London. Outhwaite-Noel and Whitaker will work as creative directors across Mother's clients but focus on Ikea, the brand for which they previously won a gold and a silver Lion in 2013 with the "Playin' with my friends" ad.
Clear Channel International has appointed Richard Cross to the newly created role of chief digital transformation officer. He will be responsible for ensuring that technology and digital innovation are at the forefront of CCI's ongoing transformation strategy and will also sit on CCI's executive committee. He joins Clear Channel from engineering giant Atkins, where he was group chief digital officer and chief information officer.
Wunderman has named Kathryn Arbour as global consulting partner and Greg Georgiades as group director for BT Group. Arbour brings to Wunderman a hybrid of digital experience having spent 12 years with agencies including DigitasLBi, Modem Media and iXL/Scient, followed by eight years in management consulting at Capgemini and Infosys. Georgiades moves from DigitasLBi where he was global client partner working on brands including E.ON, Sony Mobile and Nissan.
MullenLowe Open has named Dean Lanzman as CRM strategy director. Lanzman will be responsible for CRM strategic output and optimisation for Eurosport as well as creating new data and tech-driven tools and solutions across the business. Most recently, he was consulting director at EYC where he partnered with a number of multi-national grocery retailers at C-Suite level including Rewe, Albert Heijn, Stop & Shop and Big C. He has also held positions at FullSIX London, Geometry and SapientNitro.
Endurance sports start-up LetsDoThis.com has appointed Alexi Lambrou as chief marketing officer, following a £1million initial funding round. Lambroui brings a 12-year global marketing career from both agency and brand-side functions. From heading online campaign divisions, through international consulting roles at BBDO, he spent five years as global brand manager for international premium vodka brand Stolichnaya. Most recently, he held the position of global digital marketing manager at Reckitt Benckiser.