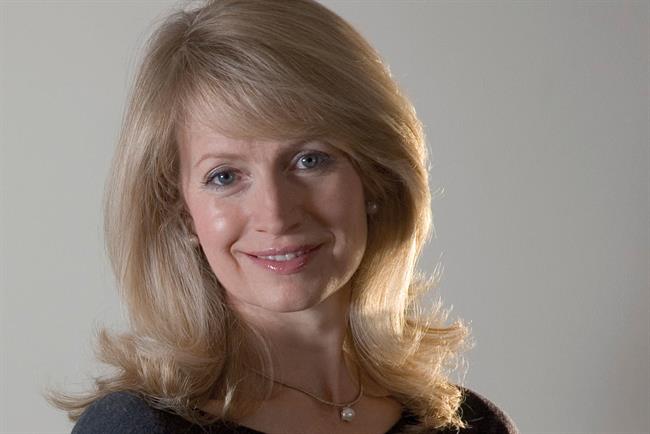 Virgin Media chief marketing officer Kerris Bright is joining the BBC in the newly-created role of chief customer officer. The former British Airways and ICI Paints marketer will oversee the BBC's existing marketing and audiences teams, its licence fee unit, and has been tasked with creating a new customer relationship management function. She joins the BBC in the summer and will report to the BBC's deputy director-general Anne Bulford.
Havas Group's global managing director Dominique Delport is leaving the company to join Vice Media at the end of April, the French ad company has confirmed. He is understood to be joining Vice as head of its international operations in May. Delport will not be replaced.
MediaCom is looking to ensure greater consistency across its network with the appointment of Kate Rowlinson as managing director of its worldwide hubs. Rowlinson was previously joint managing director of EMEA at the agency.
Duke has hired former MullenLowe global planning director Sandya Piyasena as strategy partner and promoted business director Kate Tweed to managing partner. The appointments restore the agency's senior numbers to four after the departure of chief strategy officer Steve Stokes and joint executive creative director Jo Tanner last November.
Ben Sharpe, executive producer at Blink Productions, has joined Adam & Eve/DDB as head of film and joint head of integrated production. He replaces Matt Craigie Atherton who left in August last year to join Mother. Sharpe reports to Anthony Falco, chief production officer at Adam & Eve/DDB.
Cadreon, the advertising technology specialist unit of IPG Mediabrands, has appointed Erica Schmidt as global chief executive. In this role, Schmidt will focus on the global development and management of IPG's programmatic offering, which provides data-driven marketing solutions on behalf of its partners – UM, Initiative and Reprise – as well its clients. Schmidt most recently served as executive vice president, managing director, North America at Cadreon.
BBH London has promoted BBH Live head Ben Shaw to head of strategy. Shaw joined BBH in 2008 and since 2015 has headed up the agency's social content and data division, BBH Live. Will Lion and Lilli English who were previously joint heads of strategy will be moving to new roles. English will be head of experience strategy and Lion is appointed head of new BBH products.
Karmarama has hired Rosie Holden, former managing director of John Doe, to lead its PR and social influencer discipline. The news comes as Karmarama's PR arm Kaper transitions to operate under the Karmarama brand. Chris McCafferty, founder of Kaper and the group's PR offering, will step up into a new role as managing director at Accenture Interactive's (Karmarama's owner )UK experience agency operations, while continuing to work with Holden on PR clients such as IKEA, Virgin Trains and Vauxhall.
Johnston Press has named Andrew Sumner as its new group commercial director. He joins from Monster Worldwide where he spent five years as managing director for the UK & Ireland, Prior to that, Sumner held director roles at telecommunications companies Easynet, Reliance Globalcom and Cable & Wireless.
Tanya Faulkner has been promoted to managing director at Quiet Storm. Faulkner will take full commercial and operational responsibility for the agency, and Robinson will focus on agency brand building, new channels of growth and diversification for Quiet Storm. She was previously client service director.
DriveTribe, the social media startup backed by Jeremy Clarkson, Richard Hammond and James May, has appointed Jim Murray Jones as chief marketing officer. Murray Jones, who was previously a consultant, has held senior product, marketing and commercial roles spanning automotive classified and editorial businesses.
Gyro UK, Dentsu Aegis Network's business-to- business marketing agency, has appointed Steve McCarron to lead its Manchester office as managing director. McCarron joins from Cheetham Bell JWT, where he was most recently managing director. Prior to this he was head of media arts at TBWA\Manchester.
MediaSense has ramped up its digital team, appointing a new digital director in Theo Johnson and Stuart Lowe as digital manager. Johnson joins from Ebiquity, where he was responsible for leading its digital performance service and the provision of consultancy services across a client portfolio, while Lowe joins from MediaCom where he was senior planner buyer on Sky.
Publicis.Sapient, the digital business transformation hub of Publicis Groupe, has named Teresa Barreira as chief marketing officer. Barreira joins Publicis.Sapient from Deloitte Consulting, where she held the same role.
ustwo, the digital product and service studio, has appointed Sinéad Ryan to the new role of chief people officer, reporting to new chief executive Carsten Wierwille. She will be based in London but also work across the studio's offices in New York, Malmö and Sydney, and its satellite offices in Los Angeles and Tokyo. Previously, Ryan worked in human resources roles at the Ogilvy Group London, most recently as head of talent management for four Ogilvy Group companies.
York-based video technology provider Piksel has promoted Kris Brown and Kristan Bullett to joint managing directors of its media and entertainment business. They were previously heads of product and solutions, respectively. They succeed Ralf Tillmann, who has become interim CEO.
Mvision Events has appointed Claire Fildes as its new creative director. She joins the Midlands-based company after running her own consultancy. Fildes has more than 15 years of experience working with a variety of clients.
Join us at Digital Media Strategies, the event that shows you exactly how to navigate the future of digital publishing. Click here to see the agenda and speaker line-up