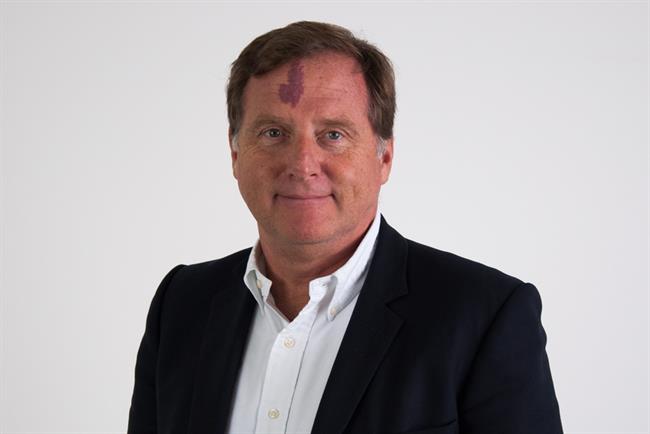 Chris Satterthwaite (pictured, above) is to step down as chief executive of Chime after 15 years in charge. VCCP's Adrian Coleman and Matthew Vandrau of Chime Sports Marketing will take over his duties as co-chief executives in January. VCCP chief marketing officer Stephanie Brimacombe, meanwhile, becomes group managing director of Chime. Satterthwaite has more than quadrupled operating income and headcount since he became chief executive in 2003 and turned Chime from a public relations business into an international sport, entertainment and communications group. Reflecting on the move, he said he wanted to "go off and do new things".
Maurice Doyle has rejoined Bacardi as president - incubation brands and global commercial development. Doyle spent 17 years with Bacardi in travel retail, commercial and marketing roles before he left the company in 2009. Since leaving Bacardi, he has served as chief marketing Officer at William Grant & Sons where he had accountability for travel retail and other global commercial functions, and most recently, he served as chief operating officer for Suntory's non-alcoholic division for Africa, Middle East & Caribbean.
Jamie Jouning has been appointed to the newly created position of chief revenue officer of Condé Nast International. He will take the leadership role in generating revenues through a wide range of business initiatives across the 28 markets which comprise Condé Nast International, including multi-platform advertising partnerships, sponsorships, events, video, branded content and programmatic sales. Jouning is a Condé Nast International veteran who was promoted to commercial director earlier this year. He was publisher of British Glamour from 2014 until this year, and previously served as digital director of Condé Nast Britain and launch publisher of Wired.
Tribal Worldwide London has appointed Adam Powers to the role of chief experience officer. Powers will report to chief executive Tom Roberts. He joins from Bartle Bogle Hegarty London where he was chief experience officer.
McLaren has underlined its commitment to the esports platform with the appointment of Ben Payne as the company's first director of esports. He joins the company from Microsoft, where he held roles in third party marketing, partnerships and events for Xbox EMEA, as well as working on global campaigns for Windows.
Oak Furniture Land has appointed Ruth Harrison-Wood as chief marketing officer to spearhead the company's growth plans, which include expansion across the UK and into the USA. She joins from National Express where she was worldwide group customer and marketing director.
Digital agency Jellyfish has appointed a UK team dedicated to building its dynamic creative proposition in the UK. Headed up by Shane Smith, who has been named head of creative production, the team also includes Joey Padasian and Pavel Krymski who join as creative display technologist and creative developer, respectively. Smith brings over 15 years of industry experience to his new role and was most recently head of creative production at Oliver. Padasian joins from Saatchi & Saatchi where he worked as a front end developer, while Krymski was a lead campaign developer at Oliver.
Watch ?Me ?Think ?has made ?Alex ?Batchelor ?non-executive ?chair. Batchelor, ?former ?chief operating officer ?of ?BrainJuicer ?(now ?System1 ?Group), ?will ?be ?supporting ?Watch ?Me Think's ?continuing ?growth ?as ?it ?seeks ?to ?expand ?and ?introduce ?its ?research methodologies ?and ?technology ?platform ?to ?new ?clients ?and ?new ?markets. Batchelor's previous ?roles ?include ?chairman ?of the ?Marketing ?Society, ?and ?he has held senior ?positions ?with ?Unilever, ?Saatchi ?& ?Saatchi, ?Interbrand, Orange, ?Royal ?Mail ?and ?TomTom.
Hollywood Bowl Group, the bowling operator, has promoted Liz Penney to the newly created role of head of marketing. Penney has been marketing manager for the last three years.
Content agency Somethin' Else has made two of its executives to managing partners. They are Tom Young, currently executive producer for social media, and Lee-Anne Richardson, currently head of production. In other changes, Chris Skinner has been promoted to head of music radio. He was previously executive producer and joined Somethin' Else earlier this year from Absolute Radio.
The Specialist Works has promoted Cathy McPherson to client success director. The newly created role will see McPherson have direct responsibility for several services, including client relationship retention and optimisation. She was previously the agency's marketing director.
Joe Nilsson, formerly VP of commercial at the extreme sports multi-platform network, XTreme Video, has joined Sky's digital content producer Diagonal View as director of strategy and syndication. He will develop Diagonal View's syndication business and help develop new show properties for global channels and platforms.
Suggestv, the video discovery platform for publishers, named David Ayre, previously of native video advertising company Teads, as head of business development.