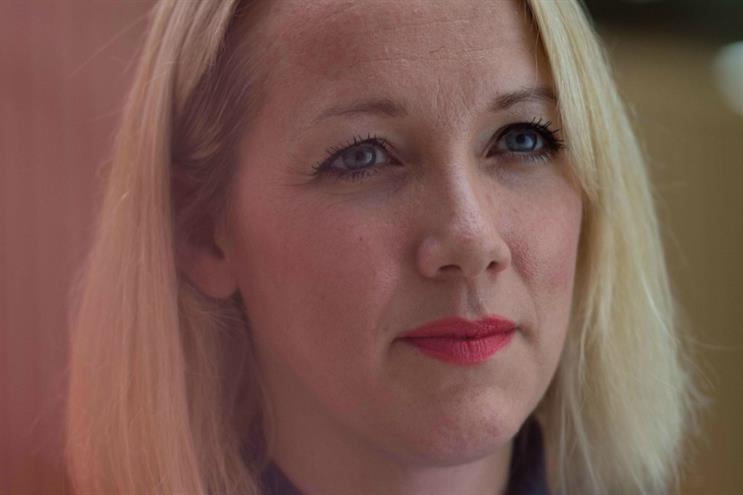 Elle's fashion director Anne-Marie Curtis has been promoted to the role of editor in chief. She replaces Lorraine Candy, who has joined News UK as luxury content director for The Sunday Times and editor-in-chief of Style magazine.
Bartle Bogle Hegarty London has promoted Tesco lead and managing partner Karen Martin to the role of deputy managing director. She will share operational management tasks with managing director Adam Arnold, who was promoted to the role when Mel Exon left the agency.
Independent agency Fabula is closing its doors. It was founded by Yan Elliott and Luke Williamson, the former creative directors at WCRS, along with Sam Brookes, the former managing director at Wieden & Kennedy's Platform.
Barrie Brien, the group chief executive at Creston, is leaving the company to "seek new challenges". He will not be replaced. Brien has been at the company, which owns TMW Unlimited, for 12 years. He departs at the end of April.
Rosie Bardales has been promoted to the role of chief creative officer at BETC London. She moves up from her previous position as executive creative director.
Bardales is part of the BETC London management team alongside managing director Andrew Kay and chief strategy officer Russell Davies.
Valenstein & Fatt, the creative agency formerly known as Grey London, has poached Lee Barber, chief strategy and creative officer of BD Network, for the role of planning partner. At BD Nework Barber led and won pitches including Peugeot, Uniqlo, Cadbury, GAP and Heinz, and was the youngest ever board member of the MAA.
Barber will report to Rob Sellers, the managing director of of Grey Shopper, and Matt Tanter, the chief strategy officer.
Y&R has appointed Janet Markwick, Grey's chief commercial officer for EMEA, as global executive vice-president commercial operations and production, Markwick will report to Y&R's global president David Patton when she starts in April.
Maxus UK has announced the promotion of Clare Chapman to the role of head of planning. She succeeds Jen Smith who was promoted to global creative director in September 2016. Chapman will report into Alex Steer, chief strategy officer at Maxus.
The Advertising Standards Authority (ASA) has appointed four new council members – Neil Stevenson, Tracey Follows, Tess Alps and Nita Patel.
The new council members will begin their terms in April 2017, with the exception of Ms Patel, who will commence her term in April 2018.
Jellyfish Barcelona opens later this month, overseen by Edward Ball, managing director EMEA of Jellyfish, and analytics director Elias Nuevo, who will move from the agency's London headquarters.
Lars Hygrell, senior vice president marketing and brands for major appliances, Europe, Middle East and Africa, Electrolux, has been promoted to the role of chief marketing officer. Hygrell replaces MaryKay Kopf, who will stay on until the end of the year to support the transition.
Anna Metcalfe has joined Penguin Ventures (part of Penguin Random House) as hardlines category manager with a focus on licensing opportunities for toys and games, food and beverage and gifting.
She was previously licensing manager at Coolabi, working brands including the Clangers, Beast Quest, Poppy Cat and Purple Ronnie.
Amaze has appointed Kirstie Buchanan as chief commercial officer. She starts her new role at the beginning of May 2017, reporting to Tony Murphy, chief executive officer.
BeefJack Promote, the games marketing agency, has restructured its management team.
The line-up now includes: Shaun Leach, the founder and strategic director; Mark Pilkington, publicity manager; Ines Lebres, social media manager; Will Jackson, digital creative manager; Wahid Omer, commercial director; Zoran Stepanovic, chief operating officer.
International insight and strategy consultancy BritainThinks has hired Holly Wicks, formerly of research agency ComRes, as associate director. She led research into digital influence for the Grantham Research Institute, which won the 2014 MRS Award for Public Policy/Social Research.