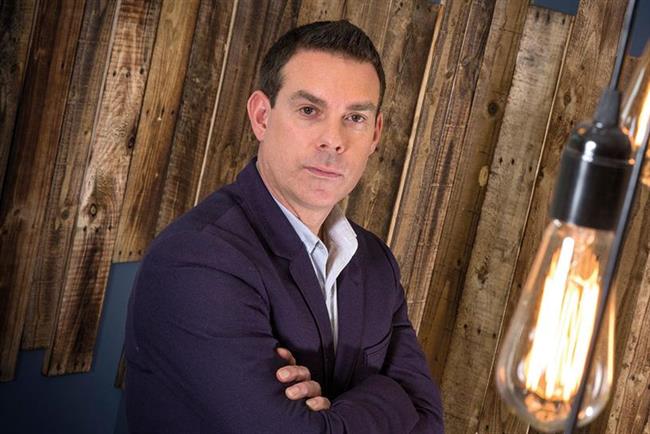 Paul Frampton (pictured above) is to leave Havas as UK & Ireland chief executive of its media operations after 20 years with the group. Frampton has run Havas Media Group, which includes Havas Media, Arena Media and Forward Media, in the UK and Ireland since February 2016. However, following organisational changes earlier this year Chris Hirst, the chief executive of Havas UK and Europe, assumed overall responsibility for both creative and media. Matt Adams, chief executive of Havas Media UK and Ireland, will oversee the latter.
Jo Elvin has stepped down as editor of Glamour after 17 years after publisher Condé Nast decided to cut back print circulation to two issues a year. Her exit comes as the women's monthly title pursues a "digital-first" strategy, less than a year after its website relaunched, which at the same time was to become "mobile-first".
ISBA has appointed Boots UK and Republic of Ireland managing director Elizabeth Fagan as its new president. Fagan, who is also senior vice-president of Boots' parent company Walgreens Boots Alliance, will take over from outgoing president Simon Litherland, the chief executive of Britvic.
Paul Graham has left his post as vice-president operations, creative media and marketing at Burberry for a role as Versace's chief marketing officer. Graham started his role at the end of September and is reporting to Versace's chief executive, Jonathan Akeroyd. He is based out of Milan. Prior to Burberry, Graham was a founder and managing partner of digital agency Anomaly which he started in 2009. He sold his stake in the agency in 2014 and joined Burberry as vice-president of engagement marketing.
Publicis Media has appointed Sue Frogley as UK chief executive, replacing Amanda Morrissey who is moving after only 18 months to a global client strategy role. Frogley has most recently been president of global solutions at parent company Publicis Groupe.
Elspeth Lynn, group creative director at FCB Inferno, is leaving the agency as it reshuffles its creative leadership team. The agency is not replacing Lynn and her duties will be covered by creatives Martin McAllister, Becky McOwen-Banks and Tash Blevins. Lynn is leaving FCB Inferno to join an as-yet-unnamed "innovation company" as executive creative director.
Treasury Wine Estates has appointed former Mondelez marketer Kirstie McCosh as its new marketing director for Europe. McCosh joined the business in February 2016 as global head of marketing services, based in Melbourne. She previously spent five years in Australia in marketing roles for Mondelez and its predecessor, Kraft. McCosh replaces Caroline Thompson-Hill, who has moved to California to become vice-president for international brands at the Australian company.
The Telegraph has appointed OMD UK's managing director Aki Mandhar as chief operating officer. Mandhar leaves OMD after having joined as managing director from MediaCom at the end of 2015. In her new role, she will report directly to Nick Hugh, chief executive of The Telegraph and will be responsible for commercial content, newspaper production and circulation, events and commercial operations.
Jonathan Rigby has been appointed as commercial director of British Cycling. He has previously held senior marketing roles at BBC Children in Need and Manchester United. He has also worked agency-side at Love and Lowe London.
Ed Cox is leaving Forward Media as managing director to join indie creative agency Above & Beyond in the newly-created role of media partner. Cox is leaving Havas Media Group after six years, having joined Arena Media as head of digital in 2011, before becoming managing director in 2015 for Forward Media, the agency set up to manage the O2 media business.
AnalogFolk's chief operating officer, Matt Law, has left the agency after six years to join a blockchain-focused VC firm called Outlier Ventures. There are no immediate plans to replace him.
Charlotte Moore, editor-in-chief of InStyle UK, is expanding her role to become digital content director across Time Inc. UK's fashion and beauty portfolio, including look.co.uk and marieclaire.co.uk. Alongside her role on InStyle, she will work with Trish Halpin, editor-in-chief of Marie Claire, to continue the editorial development of marieclaire.co.uk.In addition, Holly Rains is promoted to digital editor of marieclaire.co.uk. Rains joined the team as deputy digital editor in May 2016, and has helped to drive the brand's traffic to an all-time high.
Creative agency Twelve has named former Geometry chief strategy officer and managing partner, Martin Smith, has been appointed as its new group strategy officer. Starting the role in mid-November, Smith will also play a role in exploring opportunities within holding company Communisis' global client base.
Global strategy consultancy AMR International has appointed Ailis McKernan as the head of digital. Prior to joining AMR, Ailis was strategy and product director for Nectar, the UK's largest loyalty programme.
OfferMoments, the advertising platform, has appointed several new directors to its board after receiving a wave of investment. The board will be chaired by venture capitalist, Michael Edelson, who has been a director of Manchester United since 1982 and led OfferMoments' investment. The move has also seen the appointment of Garry Partington as chief executive of the business. He is also chairman and co-founder of mobile technology group Apadmi. Additional investors, Paul Althasen, a mobile industry veteran, and Howard Simms, chief executive of Apadmi Ventures, the investment arm of Apadmi, will also sit on the board as non-executive directors to help the management team with the direction of the business.