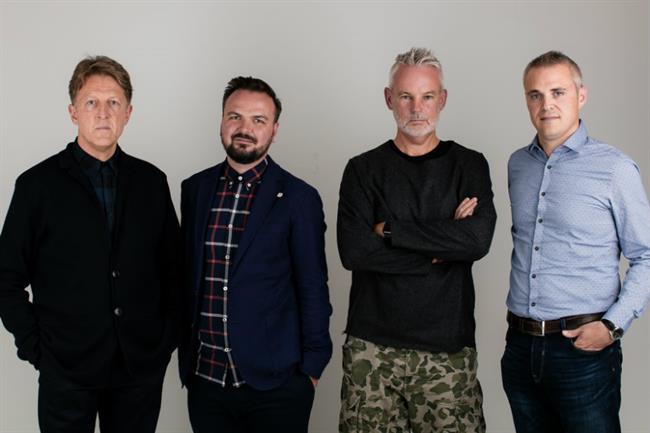 Iris is strengthening its CRM proposition by bringing in four big names who will form a specialist customer marketing practice. Mike Cornwell, the former chief executive of TBWA\GGT and MRM; Chris Whitson, the strategic co-founder of SFW and former joint chief executive and chief strategy officer of MRM Meteorite; Simon Spyer, the co-founder of CRM data and technology consultancy Conduit and Jason Andrews, the creative co-founder of Personal and former executive creative director of Rapp. Cornwell has been appointed as executive director, Whitson as strategy partner, Spyer as data and tech partner and Andrews as creative partner
Dominic Grounsell, who left his role as global marketing director at Travelex in May, is joining direct life insurance provider Neilson Financial Services as UK managing director. Grounsell will start at Neilson, which owns the Smart Life Insurance and British Seniors brands, at the end of this month and report to global chief executive Gavin Donnelly and the UK board.
Online personalised gifting retailer Moonpig has appointed Andre Rickerby to the new role of chief marketing officer. Rickerby worked at Etsy from February 2013 until September this year, ending as vice president, global marketing. Previous to Etsy, he spent three years at ASOS leading digital marketing across more than 20 countries.
Creative start-up Who Wot Why has hired Saatchi & Saatchi's Matt Butterfield and Ben Mills as the agency's first permanent creative hirings.
Initiative UK has appointed Mindshare head of strategy Jed Hallam as chief strategy officer. Hallam will join Initiative in January 2018 and will report to chief executive Richard Morris, working closely with him on the strategic direction of the agency.
ITV has promoted Claire Heys to the new role of brand partnerships & content director. Heys, who is currently director, commercial brand partnerships, joined ITV in 2013 from Endemol UK where she was head of the commercial team. ITV also announced that Mary Fagan, group communications and corporate affairs director, is to step down at the end of 2017 after almost seven years in the role. Fagan joined the broadcaster from Royal Mail.
Hoover Candy Group, owner of the Hoover brand, has appointed Antony Peart to the new role of director of brand and communications. Peart was previously head of marketing at Ribbles Cycles, which he joined last November. Before this, he spent 18 years at printer maker Brother, the last six as European marketing and communications manager.
OMD UK has promoted Laura Fenton, David Josephs and Helen Walker to managing partners, joining the agency's leadership team led by agency chief executive Dan Clays. They will oversee OMD UK's 100-person client development department, set up to drive integrated service solutions for OMD UK clients. As part of the agency's flexible working approach open to all employees, Fenton and Walker will adopt a "job pair" leadership model, sharing responsibility for the role.
Ocean Outdoor group sales director Iain Chapman is leaving at the end of the year after more than 10 years with the digital out of home outfit to pursue a number of business and charitable interests. He is handing his commercial duties to newly promoted co-chief revenue officers James Harrison and Nick Shaw. Harrison is currently sales director and deputy managing director of Signature Outdoor which was acquired by Ocean in August 2014. Shaw joined Ocean as an associate director in 2010, becoming sales director in October 2015. He previously worked at CBS Outdoor and Pearl & Dean.
Global brand consultancy Interbrand has appointed Donna West, formerly associate creative director at Bulletproof, as creative director in London. Reporting to Interbrand's executive creative director Sue Daun, West will head up Interbrand's consumer team and will be responsible for the creative output and growth of this side of the business.
Partizan has signed directing duo Julien Vallée and Eve Duhamel, known as Vallée Duhamel, to its global roster. Marked by an experimental and playful style, the pair has created videos, visuals and installations for brands including Google, Coca-Cola, MTV, Swatch and The New York Times.
The British Heart Foundation (BHF) has appointed Daryl Fielding to its board of trustees.Fielding, who is the chief executive of the Marketing Academy Foundation, has held senior marketing roles at Vodafone, Mondelez International and The Independent. She will take up her role today (24 October).
The Mall at Cribbs Causeway has appointed a new head of marketing, Simon Brace. He most recently worked as director at Bristol agency, The Real Adventure.