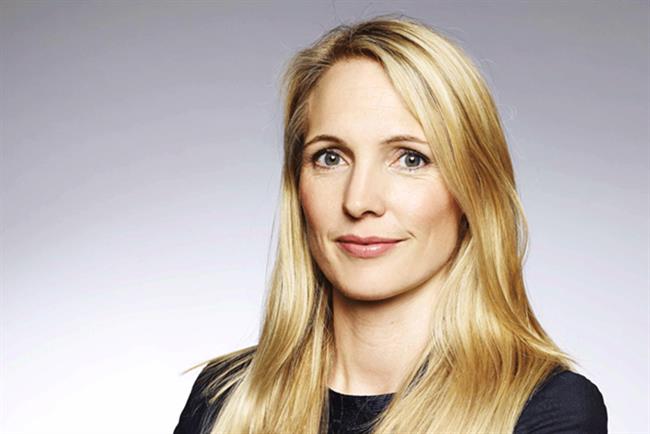 John Lewis has promoted commercial director Paula Nickolds to succeed Andy Street as managing director. Nickolds has been with the business since 1994, when she joined as a graduate trainee at the retailer's Oxford Street flagship store. She joined the board in 2013, as buying and brand director, before moving to her current role last year. Street stood down as managing director in September with immediate effect, after he was chosen by the Conservative Party candidate to be the inaugural West Midlands mayor at next year's election.
Grey EMEA president and chief executive David Patton is joining sister WPP agency Y&R as global president to help rejuvenate the creative network. He will be replaced by Alain Groenendaal, the president and CEO of Grey Latin America. Groenendaal has been in charge of Grey Latin America since 2012. He joined in 2008 to head up Wing, Grey's multicultural agency in the US, before moving to Grey Latin America.
Anna Jones is stepping down as chief executive of magazine publisher Hearst after two-and-a-half years to co-found an investment company that will finance and support "outstanding female-led companies". She will run AllBright, described as a "ground-breaking funding platform", with Debbie Wosskow, a serial entrepreneur and chief executive of Love Home Swap, a website that lets people "swap" homes for a holiday.
Bookmaker William Hill has promoted Cem Miralay to chief customer officer after former group chief marketing officer Alex O'Shaughnessy left the company earlier this month. Miralay joined the business in May this year as group director of change, and began the new role, which includes the CMO's responsibilities, last month. He was previously chief experience and chief product officer at Swedish-Maltese gambling company Betsson Group for three years. Before this, he held commercial, strategy and customer experience roles at Microsoft, AOL, BT and Centrica. O'Shaughnessy, who was based in Gibraltar, went on gardening leave on 1 October. A spokesman for William Hill said he had left the company to seek opportunities in the UK and outside the industry.
Abbott Mead Vickers BBDO has promoted managing partner Justin Pahl to managing director as Richard Arscott prepares to leave the shop. Pahl joined AMV eight years ago and has led the Omnicom agency's BT account for most of his tenure. He became managing partner in October last year. Meanwhile, chief innovation officer Jonny Spindler has become chief operations officer. He started at AMV as innovation director in 2010.
As part of the changes, AMV has also promoted Claire Hollands, Katy Talikowska, Jo Verdult and Chris Taggart to managing partners. Arscott joined AMV in 2005 and became managing director in 2012. He leaves at the end of the year to launch South African tech company Names & Faces in the UK.
Proximity London has announced a raft of management changes since Gabby Ludzker took the helm as chief executive. Nick Baker, who joined the agency as planning partner last year, has been appointed head of planning; replacing Adrian Hoole who was made head of customer engagement in April. Sarah Blackman is promoted from strategic innovation partner to chief innovation officer and Andrew Waddell has also been promoted from head of client services to chief operating officer – a newly created role. Rory Parks has also joined as financial director from sister BBDO shop Redwood.
MEC has promoted Ben Bradley to head of sports and entertainment partnerships at Wavemaker, the media agency's content division. Bradley, formerly a business director, will work across all clients and reports to Matt Davies, MEC Wavemaker's managing director.
Two former long-serving MediaCom executives have joined Total Media to launch Manchester's first independent performance media specialist. The venture, Running Total, will be co-owned by Total Media alongside joint managing partners John Marshall and Colin Reynolds, who have joined the business after 12 years each at MediaCom North. The agency has secured independent mobile network operator Unshackled.com as its first client.
Naiad Angel has joined AKQA as client partner in London. She will report to Ron Peterson, the general manager. Angel was previously head of client services at Beyond.
Southpaw has made a trio of new senior appointments in the past month, to help drive the next phase of their business strategy and growth plans. Barney Ashton joins as a senior creative, Nicole Kirkland as senior planner and Rob Goodall take the role of business director.
Bauer Media has appointed Adrian Poole as chief information officer. Poole, currently director of IT and business systems at the BBC is responsible for the pan BBC enterprise systems, including systems for HR, finance and support systems as well as a broad range of technology.
Five regional strategic communication specialists have joined together to create The Hyperlocal Everywhere Network, which will work together as a consortium to create cross agency teams for clients. The lead agency is Spring, based in Southwold, Suffolk, led by founder Erika Clegg. The other four agencies are Karol Marketing Group, Newcastle, led by MD Stefan Lepkowski; Freshfield, Preston, led by MD Simon Turner; Plinkfizz, Newcastle-under-Lyme, led by MD Fiona Hawkins and Purplefish, Bristol, led by MD Joanna Randall.
The managing director for grocery shopping and comparison site mySupermarket.co.uk, Kim Ludlow, has joined product content company Brandbank to help FMCG brands do a better job at bringing their products to life on shopping websites. Ludlow, a former Tesco.com head of sales, will head up digital and business innovations at Brandbank, who help FMCG suppliers in 16 countries create and distribute product content, mainly for e-commerce purposes.
Possible has appointed Ben Bashford as head of user experience. Bashford joins after a five-year stint of contracting, during which time he worked as chief design officer at Boiler Room and projects for Android and Google.
Brandwatch, the social intelligence company, has appointed Richard Pasewark as chief revenue officer. Pasewark has over 20 years of experience in the technology industry, including spells working for eVariant, Visible Technologies and Adobe. He will be responsible for driving global revenue growth for Brandwatch as the company builds towards its IPO goal.
Guinness World Records is bolstering its EMEA APAC commercial team with the appointment of Lee Harrison in the newly created role of business development manager. Harrison's remit will be to grow Guinness World Records' business with brands and agencies. He joins the company from brand design specialists Claessens International.
SI Partners, the global M&A advisor and consultancy firm, has appointed Shaun Meadows to the role of executive director to support the firm's continued global growth. Previously chief executive of Aviva Life Singapore, Hong Kong and Middle East, and marketing director at Norwich Union and RAC, Meadows is currently NED at a number of creative and technology businesses, including Market Gravity.
Moxie Pictures has appointed cultural/artistic director Rob Hughes as head of culture. Hughes previously held roles at Creature of London, where he established and led the agency's culture department, and at Mother, where he was a creative consultant.