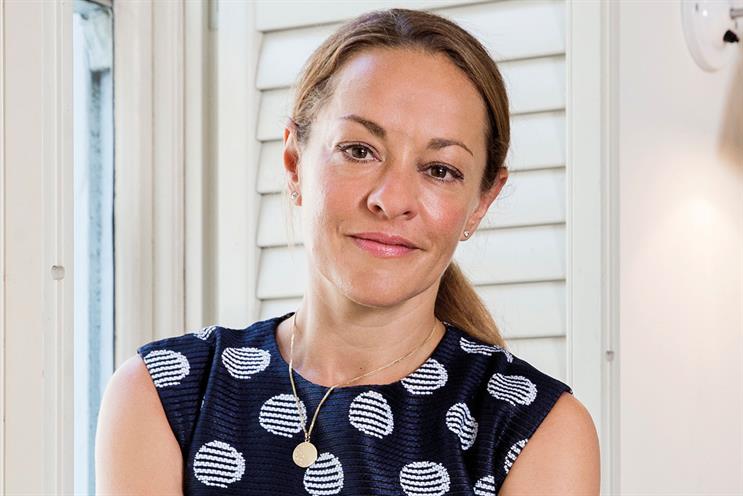 Dave Dye, J Walter Thompson London's head of art and design, is leaving the agency. Dye joined the shop in 2015 a few months after a year-long stint as head of art for Mother.
The creative department is headed by Lucas Peon, executive creative director, who reports to James Whitehead, JWT London's chief executive. Peon replaced Russell Ramsey last month as ECD.
Andrew McKechnie has been named chief creative officer at Verizon's newly formed in-house creative agency in New York. He will report to Diego Scotti, Verizon's chief marketing officer.
McKechnie joins from Apple where he was group global creative director.
Fashion house Ralph Lauren has named its first ever chief marketing officer. Jonathan Bottomley, the former Vice and Bartle Bogle Hegarty strategist, joins in April. He will report to Valérie Hermann, president of global brands, and Ralph Lauren, the company's founder, executive chairman and chief creative officer.
Manchester United has appointed Phil Lynch to the role of chief executive officer of media. He has been tasked with overseeing the football club's media strategy, which includes the MUTV app, match day programmes, monthly magazines, and digital media partnerships.
Lynch will report into Richard Arnold, Manchester United's group managing director.
Before joining the club, Lynch was the global head/vice president of content and media partnerships at Yahoo in California.
Anna Watkins has been to promoted to the role of chief executive at Mofilm, the crowdsource platform majority-owned by You & Mr Jones. She joined the company from Guardian Labs in August 2016 as managing partner.
Watkins replaces Jeffrey Merrihue, the co-founder and chief executive, who becomes chairman and takes on a new group role as partner at You & Mr Jones.
Proximity London has hired Jason Cascarina as deputy executive creative director. Cascarina was previously at Ogilvy One, where he worked on digitally integrated campaigns for brands including British Airways, Land Rover and British Telecom. He is also a visiting lecturer for the Accademia di Communicazione in Milan.
Ed Warren, a founder of Creature of London, is leaving to "pursue opportunities in the world of entertainment". He will be replaced by Andrew Gibson, who steps into the new role of chief strategy officer.
Gibson will work with the remaining founders – chief executive Dan Shute and joint chief creative officers Stu Outhwaite and Ben Middleton – and chief finance officer Shirley Watson.
Socialbakers has hired Dr John Malatesta as chief marketing officer and executive vice president of TeleWeb Sales. He reports to Robert Lang, the chief executive, and joins the leadership team.
Nik Margolis, a founder of Squeeze Digital, has been appointed managing partner at Team Eleven. He will work alongside the ad agency's co-founders Sophie Gibson and Nick Gill.
Target Live, a full-service marketing agency for live entertainment and the arts, has opened an office in Manchester. Joining the team in their new home are: Emma King, account director, marketing; Anna Whitwood, senior account manager, marketing and media; and Kate Goerner, senior account manager, PR and publicity. They report to Guy Chapman, the managing director.
The agency is part of the Havas Media Group-owned Target Media and Communications Group.
Full service creative agency Life has hired two senior creatives. Jason Cope joins from Grey Shopper and John Protheroe moves over from Denfield. They will both report into Justine Davies, the deputy creative director.
Sheraz Dar has been named chief executive officer of Credit Ladder, which works with Experian to help improve credit scores for private renters in the UK.
Before his new appointment, Dar worked across a number of digital businesses including Quidco as UK marketing director, eMoov and OpenRent.