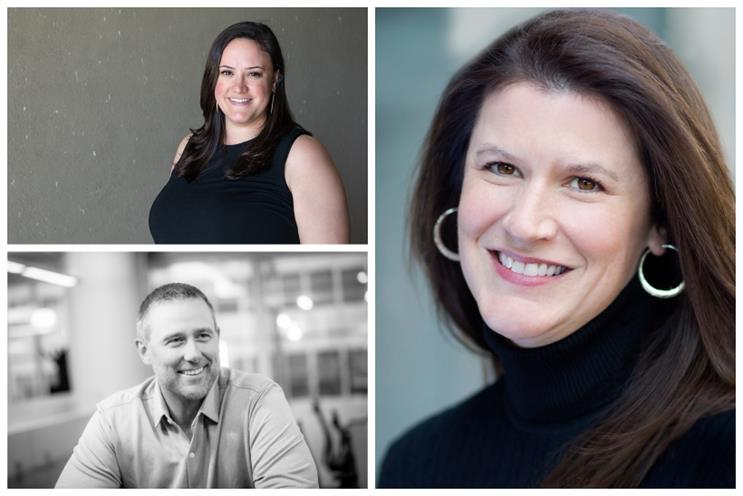 Wins & Losses
Blue Flame, a brand activation and event production company, announced it has rebranded under the name Volition. The firm is now woman-owned as founder and CEO Treva Cooke chose to buy out her long-time business partner in late 2017.
Contextual intelligence provider Grapeshot has released a new video solution that aims to provide essential data which helps publishers and advertisers navigate brand safety.
The Krystal Company has consolidated its business with The Tombras Group. The brand was formerly with TBWA.
---
Up & Out
The Marketing Store, a customer engagement agency, has hired Brian Barthelt in a bid to further drive the company's retail business.
My Friend's Nephew has tapped former 360i exec Allison Brennan as its new director of insights and strategy.
Chris Wallen is the new brand director at Spicefire's Cincinnati office.
Arc Worldwide, the shopper marketing and activation agency of the Leo Burnett Group, has promoted Elizabeth Harris to chief strategy officer.
Edwin Rozells is the new head of transformation at Colenso BBDO. He moves from Accenture Singapore.
Minneapolis-based agency Fallon promoted Niki Dobratz from media director to chief marketing officer.
Huge has introduced the next wave of global leadership in the wake of the co-founder's departure earlier this year.
Join the Dots welcomes Mallory Salerno as business development director.
Helder Santo joins Wunderman as president of its flagship New York office.
Brendan Robertson has joined Muhtayzik Hoffer as director of strategy and communications
Former Google agency lead Adam Green has jumped over to Broadsign, developer of a digital out-of-home marketing platform. He assumes the roles of SVP and general manager of Broadsign's Reach SSP.
Joe Posner has been promoted to head of video at Vox.
Creative agency Kirshenbaum, Bond, Senecal & Partners (KBS) adds Christine Austin to its growing creative services team as executive director of creative services.