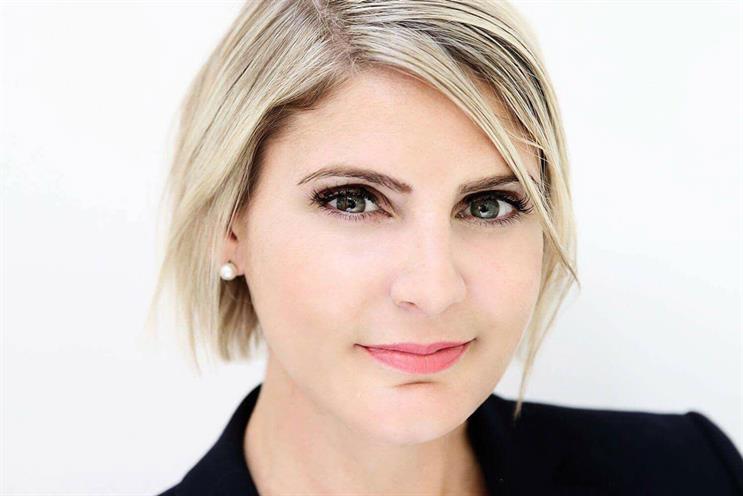 Dave Buonaguidi is stepping down as chief creative officer at Crispin Porter & Bogusky London. He will stay until at least July while the agency hunts for his replacement.
Buonaguidi is leaving to launch UNLtd-inc, a company that offers "creative business solutions and investment to start-up businesses".
Publicis Media has made several appointments. At Publicis Media Exchange (PMX), Jon Horrocks, previously chief investment officer and managing partner at Blue 449, has moved up to managing director, trading. He reports to Simon Pardon, the global chief executive, who has taken on the additional role of interim UK lead of PMX.
John Heather, head of AV trading at sister agency Zenith, has been promoted to AV, trading director. Chris Hayward, previously AV negotiation director, has been made strategic adviser.
At Zenith, David Mulrenan will take on the role of head of investment, and Oliver Ruff picks up the same job at Mediavest.
Luisa Fernandez is joining Yo! Sushi to run the Japanese restaurant chain's marketing department. Fernandez joined Yo! Sushi as an executive director earlier this month, before being appointed marketing director. She reports directly into Robin Rowland, the chief executive.
Olivia Browne is moving from The Martin Agency to Grey London. She forms part of an executive management team that is, including her appointment, 58% female.
Browne replaces previous managing director Natalie Graeme, who left Grey in June 2016.
The Telegraph's Melanie Danks has been poached by Mail Advertising, the Daily Mail's in-house sales team for the newly-created role of chief client officer. She will be responsible for building partnerships with clients and helping brands connect with the right audiences across mobile, social and video.
Danks will report to chief revenue officer Clare Rush.
MediaLink boss Michael Kassan is sending Wenda Harris Millard to the UK to launch the US company's London office. She will retain her role as vice-chair "while she establishes the UK-based operations".
The company has also appointed former Mondelez International marketer Dana Anderson as chief marketing officer. She will report to Kassan.
Hearst Magazines UK has appointed Miles Dunbar as associate publisher of Esquire. He will report directly into Jacqui Cave, group publishing director of Esquire.
Above+Beyond has named Rapha Campos as its first creative director. He reports to agency founder and executive creative director, David Billing.
Ogilvy & Mather London has recruited Martha Riley and Joao Linneu to oversee art direction.
Riley joins from Bartle Bogle Hegarty London, where she was a creative director working on Dulux and Virgin. Linneu was previously head of art at Saatchi & Saatchi's São Paulo office and has worked on global accounts for Nike, Volkswagen and Pepsi.
The duo will report into chief creative officer Mick Mahoney.
Lida managing partner Claire Cootes has been promoted to managing director of its London agency. She replaces Jonathan Goodman who has been named founding partner of Lida New York.
Daniel Evans has become a creative director working across all major accounts at Leo Burnett London. He was previously associate creative director at We Are Social.
The Market Creative has appointed Gemma Sheridan as planning director. Sheridan joins from Refinery where she was head of strategy.
Niki West is leaving her role as managing partner at Havas Media to join Newsworks as client services and strategy director. West will become a member of Newsworks' leadership team.
Lee Gunther has joined Wieden & Kennedy as UK PR manager.
TBWA\Dublin has appointed Andrew Murray as director of social media and content. Previous roles include head of social content at Cybercom (now Huskies), and director of social and content at McCannBlue.
Marketo, Inc, the engagement marketing software provider, has hired Mark Miller as chief financial officer. Current CFO Brian Kinion left the company to pursue other opportunities.
Reggie Aggarwal, the founder and chief executive officer of Cvent, has been appointed to Marketo's board of directors.
Fflur Sheppard is joining Beattie's B2B and crisis management team as an associate director. At the creative communications group, she will work alongside Chris Gilmour and Tony Bilsborough.
Mike Phillipson has been named managing director of Blitz|GES, the event production business, reporting to Jason Popp, executive vice president of international.