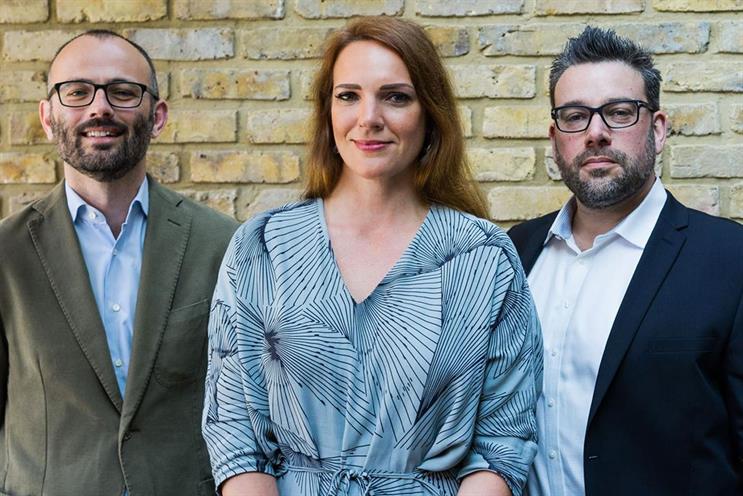 Russell Hopson, Adam & Eve/DDB's group managing director, is leaving the agency to join M&C Saatchi Sydney in the same role.
Priya Patel, Hopson's wife, will step down from her role as managing director at Y&R London to relocate to Australia with her husband. She does not have a job to go to.
Dominic Williams, chief trading officer at Dentsu Aegis Network's buying arm Amplifi, is joining Mail Brands, the sales team for DMG Media titles the Daily Mail, The Mail on Sunday and MailOnline.
Williams is stepping into the newly created role of chief investment officer, and will report to chief revenue officer Clare Rush.
GSK has appointed Louise Kristensen as area digital and ecommerce director, consumer healthcare Northern Europe. She was previously regional director, digital and consumer marketing at SunLife and before that head of digital at TBWA/Tequila in Hong Kong.
Lida has hired SapientRazorfish's Pavel Fernandez as creative director. Fernandez will work across all accounts including Royal Mail, Ikea and O2 and report to Trefor Thomas, Lida's chief creative officer. He will oversee Lida's craft disciplines including visual and experience Design, as well as content origination.
Peter Mears has been named chief operating officer for Havas' network of media agencies. He will oversee operations and strategy in the newly created role. Mears will report to Alfonso Rodés, Havas' chief executive officer.
Agathe Bousquet has been appointed president of Publicis Groupe in France. She will report to Arthur Sadoun who will become Chairman & CEO of Publicis Groupe on June 1, 2017.
Bousquet will oversee the group's business in France across Publicis Communications, Publicis Media, Publicis.Sapient and Publicis Health.
Tim Noakes has joined The Future Laboratory as editorial director to lead the consultancy's editorial strategy across branded content solutions, bespoke presentations and custom client reports. His previous roles include editorial director and editor-in-chief of Dazed & Confused and Dazed Digital.
Noakes reports into Trevor Hardy, chief executive officer at The Future Laboratory.
Kit Altin is joining The Gate London as chief strategy officer. She moves over from Leo Burnett Group where she was head of innovation and global planning director for Procter & Gamble.
Altin will be on the management team alongside Jamie Elliott, the chief executive, and Beri Cheetham, the executive creative director.
Lizzie Snell has been promoted from business director to head of client services at Possible, WPP's digital shop. Snell will oversee a team of 15 people and report to Neil Miller, the UK chief executive.
Tom Bazeley has been appointed chief executive of Hoot Comedy, the content production company. Hoot was founded in 2012 by comedian James Rawlings, screenwriter Ben Bond and producer Ben Thompson.
Bazeley helped the launch with a cash investment, and had a place on the board. He sold his interest in 2014.
Digital agency Toaster has appointed Jake Cooper as global executive creative director. He will be based in London, where he will oversee creative output across Europe, Asia and the US.
Cooper was previously creative director at Poke London, across Orange, Heineken, and Ted Baker.
Actavo, the engineering services company, has appointed Rebecca Hargadon to the role of UK head of marketing. She joins from Imperial Tobacco.