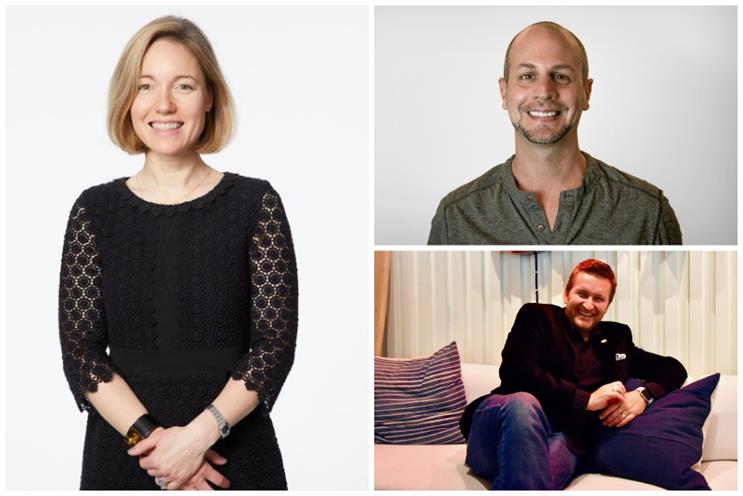 Wins & Losses
Rokkan is announcing the creation of four new roles, fueled by recent business wins. James Cockerille is being promoted to chief strategy officer; Lindsay Williams has slid into the role of chief connections officer; Alex Lea joins Rokkan as SVP, executive creative director for cadillac and; Tammy Hwang is joining as SVP of strategy to primarily lead Verizon.
bRealTime and Clearstream have merged to form EMX, a new programmatic marketplace. EMX vows to offer more powerful media solutions across supply, demand and data to publishers, advertisers, ad tech providers and agencies, including heightened transparency and an overall lift in ROI.
Former RAPP LA and RAPP London executive creative director, Nick Platt, has launched a new advertising creative agency – LO:LA (London: Los Angeles). Platt said a combination of politics and profits forced him to set up his own shop. "Clients are paying too much money for too little work," said Platt. "Big agencies over talk and under deliver, often with a huge price tag. At LO:LA, we believe that do is greater than talk. And, that we can be nimble, quick and cost-efficient without sacrificing quality."
---
Up & Out
Barry Lowenthal has been promoted from president to the position of CEO at Media Kitchen.
Greg James is now the global chief strategy officer for Havas Group's media business.
Raig Adolfo is the latest addition to 360i. He joins as the firm's new chief strategy officer.
Casanova//McCann has promoted Will Pierce to senior VP of chief strategy officer.
Jim Joseph will take on the role of global president, brand solutions, at Burson Cohn & Wolfe (BCW), a global communications agency.
Kari Peglar, previously senior consumer insights strategist, has been promoted to manager of consumer insights and analytics at Young & Laramore.
Digital marketing agency iCrossing is welcoming Emma Armstrong to its leadership team as managing director of its New York office.
Neil Evely joins content studio Rewind as senior accounts director. He previously worked at The Mill.
FCB global CCO Susan Credle has been named chairwoman of the board of directors for The One Club for creativity.