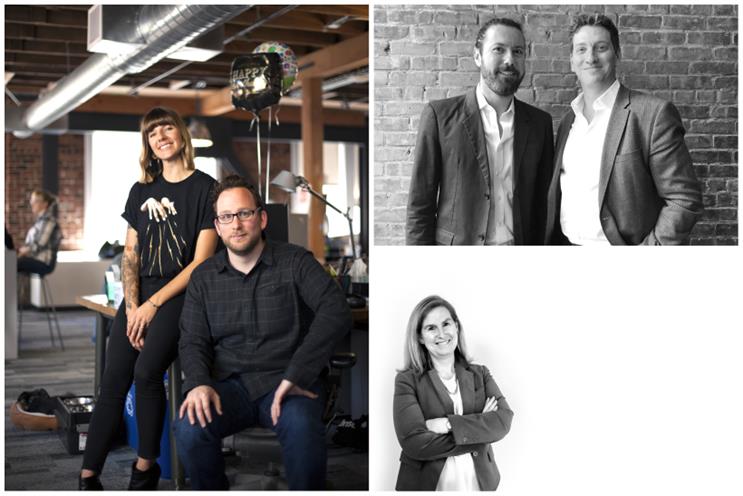 Wins & losses:
Cleveland-based independent Marcus Thomas is now the agency of record Masco Cabinetry's KraftMaid brand. "We selected Marcus Thomas because their strategic approach was grounded in both the consumer journey and driving business outcomes," said Chris Noble, director of marketing for KraftMaid. "They provided more than creative ideas. They provided transformational business ideas. We're confident they'll push us to new places."
Accenture Interactive will acquire Meredith Xcelerated Marketing (MXM), which is owned by Meredith Corporation. The pair entered into an agreement last week.
---
Up & out:
Arc, a shopper marketing and activation agency, is welcoming Soche Picard to the team as chief executive officer for North America. She joins from Geometry Global, where she held the joint role of team lead for Unilever Shopper and managing director for the agency's New York office.
Feh Tarty is joining SS+K as chief creative officer. "They are purpose driven with the intention of having both a positive social and business impact, the kind of work I love tackling creatively," he said. "We have an important job ahead of us, and the fact that we are perfectly aligned is very inspiring."
Maren Elliott will now oversee recruiting, retention and employee development strategies as chief talent officer at agency Swift. Elliott was previously chief operations officer and has been with the agency for ten years. Meanwhile, Paul Wille will apply his data science expertise to grow and manage the business as chief operations officer. Also a longtime Swift leader, Wille was formerly chief performance officer and president.
Quantcast has appointed Sam Barnett as its first chief product officer. Barnett will be based in San Francisco and report to CEO Konrad Feldman.
Nichole Geddes and Brad Meyers are joining 215 McCann as creative directors. "Nichole and Brad are two great people with energy and enthusiasm to match their talent. We can't wait to see what they do here," said Scott Duchon, chief creative officer at 215 McCann.
Michael Lieberman and Cedric Bernard have been promoted to co-CEO at Kinetic North America.
Boston-based agency Conover Tuttle Pace (CTP) has hired agency veteran Majja Dennis as managing director.
Atmosphere Proximity has appointed Mathew Ford as director of strategy and Eric Laffly as group account director.