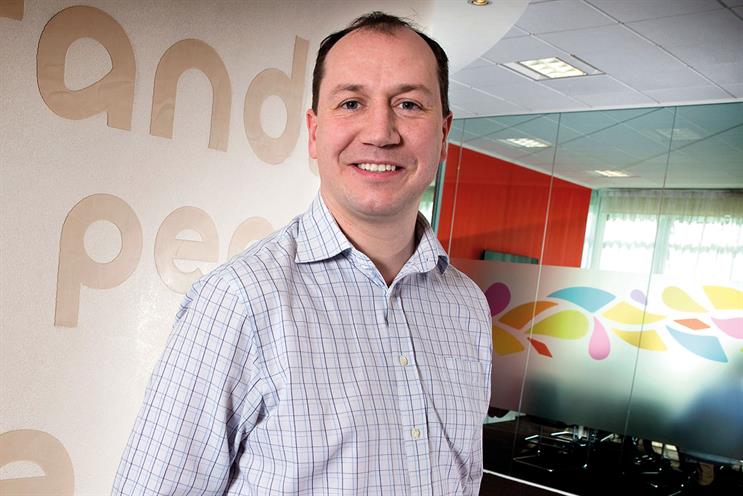 Mondelez UK marketing director Matthew Williams has departed the business. Williams told Campaign that he intended to take a break from work over the summer before looking for a new role in the autumn. Williams has worked at Mondelez and its predecessor companies, Kraft Foods and Cadbury, for 15 years. As category head for global chocolate at Cadbury, he led a project to extend the brand into bite-sized formats. After Cadbury was acquired in 2010 by Kraft Foods – the company from which Mondelez International was later spun off – Williams became platform director, global chocolate, and later marketing activation director, UK chocolate.
A BBC shake-up means the broadcaster's chief marketing officer, Philip Almond, no longer has a place on its executive team. Almond remains in his post, but the reshuffle means the executive team has been severely reduced. Under the new structure, Almond will report into new deputy director general Anne Bulford and will "still attend the meetings when necessary", a spokeswoman told Campaign.
Elliot Parkus, managing partner at Arena Media, has become its managing director, replacing Henry Daglish who left to set up an agency. Parkus has been in the position on an interim basis since Daglish departed in June. He will manage the 150-strong team in the UK and focus on client leadership, commercial growth, talent management and new business. He also joins Havas Media Group's senior management team and play a role in helping to "steer the group strategy".
AKQA has appointed Jennie Child as international director of talent. Based in the London office, she will report directly to AKQA managing director Sam Kelly. Jennie will lead the company's talent strategy and initiatives to identify, attract and nurture a world-class team. Child brings with her more than 16 years of experience in creative and media recruitment. Before joining AKQA, she held senior talent acquisition functions leading teams on both agency and recruitment consultancy sides.
M&C Saatchi's chief creative officer Justin Tindall has raided his former agency Leo Burnett, poaching Matt Collier and Wayne Robinson as creative directors. The award-winning pair started their career at JWT before moving on to CHI & Partners.
Facebook has hired Dare chief executive Leigh Thomas as EMEA director of global client partnerships. At Facebook, Thomas will be tasked with leading an EMEA team to enable clients and their agencies to engage effectively with the platform. She will report to Will Platt-Higgins, vice-president of global client partnerships. Thomas will leave Dare at the end of August and join the social media giant in September. Dare has promoted managing partner Richard Neish to the position of managing director.
Insurer Zurich has appointed Richard Pash as director of marketing for its UK Life business. Pash will report to the head of UK Life, Anne Torry and will be a member of her executive team. Pash has previously worked as both director of marketing and commercial within market financial services, telecoms and FMCG firms.
Former Loaded editor Scott Manson has been promoted to director of content at OgilvyOne UK. Since January 2015 Manson was the agency's editor-in-chief, working on British Gas and other key clients, including EY. In his new role, he will be responsible for driving the content offering, directing OgilvyOne's pioneering content strategy and creation, new business development and creating thought leadership within this space. Prior to joining OgilvyOne, Scott founded and ran a small agency, Curve Content, with a focus on luxury publishing, and has previously held the role of editor at magazines including Loaded, British Airways' High Life, Ministry of Sound and Ascend.
Engine has hired Leo Burnett's Richard Dutton as its new chief marketing officer. Dutton has spent the last seven years as business development director for Leo Burnett's integrated marketing practice, Arc Worldwide. As CMO, Dutton will be responsible for helping drive new business growth across Engine's 13 specialist businesses as well as building the Engine brand. Dutton, who arrives at the end of July, will replace Nikki McCulloch, the acting CMO who has been covering the role for the past year.
Optimedia Blue 449 has promoted one of its founding employees, Nicki Hare, to global head of marketing and culture as part of its drive to become an international network. Hare started at the UK media agency, when it was known as Walker Media, on its first day in 1997. Phil Georgiadis, the global chairman of Optimedia Blue 449, said Hare will be responsible for ensuring the agency has "a consistent and strong identity" in every market.
Independent agency CreativeRace has made a series of key appointments to strengthen its creative offering and grow its London office. The team behind creative agency babyGRAND has joined CreativeRace, with Julian Calderara appointed as managing director for London and Steve Chetham as creative director for London. As part of wider company growth plans, Nick Hoadley has been appointed as strategy director and Jennifer McBeath joins as new business director.
Calderara's career has seen him spend over 30 years in the advertising industry. Before founding babyGRAND in 2009, he was managing director and then CEO of Omnicom's Burkitt DDB (later DDB London). Chetham has spent 15 years as a creative director, first at TBWA and then at Burkitt DDB. Meanwhile, McBeath brings extensive business development experience and will be based in the Leeds office. She was previously business development director for 15 years at Cheetham Bell, Manchester. Hoadley, was SVP director of insight and strategy at the Integer Group in Dallas, working on major national retail clients such as AT&T and FedEx. Prior to that he was based in Beijing with G2 and charged with developing the shopper marketing discipline in developing Asian markets.
Social media and content agency Cult LDN has appointed former Digitas LBi group creative director Abi Ellis to the new post of creative director. Ellis, a creative for 19 years, left DigitasLBi last year and had been consulting on a freelance basis for Cult LDN before landing the full-time role.
MediaCom business director Jayesh Rajdev has joined Videology, the TV video advertising platform, as vice president of brand solutions. Rajdev will be working in partnership with agencies to help educate advertisers on the growing area of converged TV and video. At Mediacom UK, he led major client accounts such as Ryanair and MoneySupermarket.
Mick Mahoney has chosen Sam Cartmell as his creative number two at Ogilvy & Mather in the newly-created role of deputy executive creative director. As deputy ECD, Cartmell reports to Mahoney, who joined the WPP shop as chief creative officer in February, and will support the day-to-day running of the creative department. Cartmell, who joined from Karmarama last year as a creative partner, will also join the agency's broader management team to help build and drive a vision for the agency.