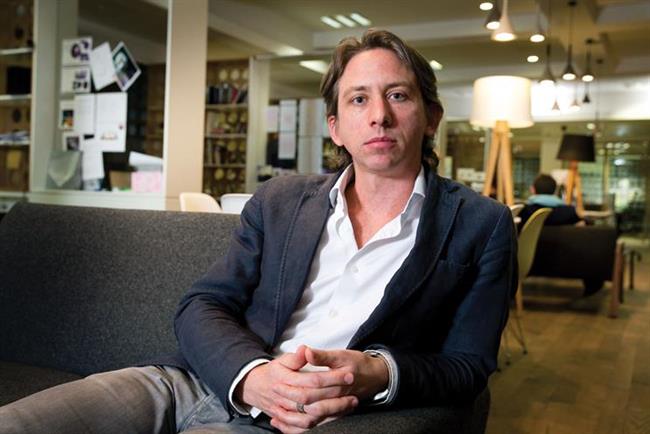 Christine Gerrard, marketing director at Next, has left the retailer after 30 years. Gerrard joined Next in 1987 as a buyer, before leading the retailer's PR department. She became marketing director in 2007, replacing Sue Myatt. Next is reportedly looking for a replacement for Gerrard.
Conor McNicholas has left The & Partnership, as its content agency AllTogetherNow moves into its ad shop CHI & Partners. McNicholas, a former editor of Time Inc's NME and Top Gear magazine (then part of BBC Worldwide and now published by Immediate Media), joined The & Partnership to launch AllTogetherNow as a 25-strong operation in November 2014.
Mindshare has promoted its global lead on Unilever, Nilufar Fowler (left), to Worldwide Central chief executive at the Group M agency, replacing Marco Rimini who has moved into the newly-created role of chief development officer. Fowler has been replaced as global client leader for Team Unilever by Ailsa Lochrie, who was EMEA chief operating officer.>
Wolff Olins has appointed Sairah Ashman as chief executive. Her appointment follows 23 years with the company, and seven years as global chief operating officer. She succeeds Ije Nwokorie, who will remain with the company mentoring client teams.
YouTube influencer Caspar Lee has become the chief innovation officer of social media marketing agency Influencer. As part of the role, Caspar will be tasked with leading the strategic and business direction for the agency's clients such as Uber.
Engine has hired Will Lowe as chief executive of Fuel, its marketing data and analytics consultancy. He joins from Callcredit Information Group, where he was managing director of its marketing services division. Prior to that, he led the communications and media business at Dunnhumby. The previous Fuel chief executive Charles Ping has been promoted to the new position of chairman.
Hambro Perks, the investment and incubator, has appointed Kate Burns as chief executive of its new media division. After spells at Alta Vista and DoubleClick, Burns joined Google as director of the UK, Ireland and Benelux, becoming the tech company's first employee outside of the US. Following Google, Burns was vice-president and managing director Bebo Europe then chief executive of AOL Europe before going on to take the role of European general manager for BuzzFeed. Most recently Burns ran her own consultancy.
Esprit has appointed Rob McIntosh as chief brand officer. McIntosh worked in various creative management roles for major brands such as Apple, J. Crew and BMW. Most recently he was head of experience design at AKQA London.
Havas London has appointed Eleni Sarla (right) as managing partner. Sarla joins from Grey London and has previously held senior roles at Saatchi & Saatchi, M&C Saatchi and Leo Burnett in her native Sydney, as well as at StrawberryFrog in Amsterdam.
Jellyfish has appointed B&Q marketer Steve Warrington as digital strategy director. He joins the agency after more than four years at B&Q where he was most recently head of performance media and optimisation. He has also worked at Ryman, Dreams, Hackett and Wickes. Warrington's appointment follows that of Gawain Owen who joined the agency in the same role earlier this month from Diageo.
Now has hired Sarah Levitt in the newly-created role of associate creative director. Levitt joins from CHI where she has worked for six years on brands such as Talk Talk and the Tomorrow Project campaign for The Prince's Trust.
Edinburgh's Royal Highland Centre has announced Lorne Scott as its commercial director. He joins from publishing and events company Media 10.
The mobile business group of Lenovo has named Alex Moore as marketing director of its EMEA region. Moore was previously a senior adviser for the consumer packaged goods practice of management consultancy Catalyx.
Paul Vallois, the managing partner of Partners Andrews Aldridge, is leaving after five years to become the managing director of the mobile agency Nimbletank. There are no current plans to replace him.